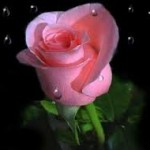 Today, at our homeschool network's Yahoo group, our prayers were answered. One of our members had asked for prayers for a young mom experiencing a crisis pregnancy, and the great news is that she walked OUT of the abortion mill, today. Thanks be to God.
It was welcome news and badly needed. After praying for another case, last week, in which the outcome was tragic and a Trisomy 18 baby girl was forcibly delivered, dying at 5 months gestation, the happy news of a young mom's unwillingness to abort her child brought me to tears.
She is not out of the woods, yet, so please pray that this frightened young mother receive every grace, every blessing, and much support from her family and community.
Thank you. In return for your prayers, I have a gift for you.
I'd like to share the witness of one of the members of my community, whose name will be withheld. Stories of grace are immeasurably precious and need to be shared. Here are her words, reprinted from email with permission:
"While I don't usually try to counsel women in this situation, I have spoken to a few and told them my story.  I was 16 when I found out I was pregnant with my oldest child.  I remember so clearly hearing the lady at Planned Parenthood tell me that I "just had to abort" b/c I couldn't do that to my family.  My Dad was the deacon in a very large baptist church and the baby's father was a preacher in a small country church a few towns over.  Well, I thought about it for a hot second and then God spoke to me and I literally ran out of there in tears.  I still feel guilty that I even considered it for a second, but that is another point.  I thought my life was over.  I was 2 weeks away from my senior year of high-school.  I already had early admission to Auburn University.

This was the worst thing ever.  Then Lindsay was born!  Lord how I loved that baby. 2 years later I had a second child. By the age of 19 I was the mother to 2 little girls. It wasn't easy! But in the end, I dumped the dad after 9 years and started my life over. Now I am married to a wonderful man and have 3 more children. I now have the life that I thought was forever gone when I stood in that clinic over 30 years ago.

I have the life that the person who was supposed to be counseling me said was impossible.

Lindsay is now 30 years old and an 8th Grade English/ Language Arts teacher who is impacting so many lives in a positive manner.

If you ever have someone who is up against the wall and really needs to speak to someone who has BTDT then please let me know.  I am more than happy to tell my story if need be: kristivazq@gmail.com

On a side note, I have never felt comfortable enough to tell others my story.  I love this group so much and how accepting you are.  I call my 2 girls the undeserved blessing of grace from my misspent youth.  God can work miracles in any situation, especially those that our human hearts can't see a way out of."
I offer this post to God for every frightened pregnant girl or woman.
With God, all things are possible (Phil 4:13).
We are with you in prayer.