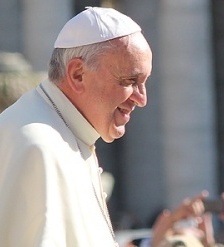 This month at RTJs Creative Catechist, I share four secrets to living a live of radiant and joyful witness. It's amazing what a few simple habits can do for your spiritual life, your relationships, your work, and your ministry.  Read my short column here.
I also have some exciting resource recommendations for you, because in a world filled with suffering and the degradation of human beings through war, bigotry, abortion, pornography, and other forms of exploitation and abuse, it is critical that we understand our own human dignity, so we can appreciate ALL human dignity.
I dearly love Saint John Paul II's teachings on the theology of the human body, which show us that our true dignity is found in generous self donation. Losing ourselves in love and service paradoxically helps us to find ourselves in the profoundest and most joyful ways. What we give to others not only returns to us a hundred fold, but it unleashes the power of God in the world, increasing the treasures of grace for all of humanity.
For both men and women in every state of life, I love "These Beautiful Bones: An Everyday Theology of the Body," by Emily Stimpson, a charming and rich but easy read that brings the principals of the TOB to every area of our ordinary lives. This is one of my all-time favorites!
My top recommendation for women on this subject (but oh, wouldn't it be nice if men read it, too?) is, hands-down,
Pat Gohn's
"Blessed, Beautiful, and Bodacious: Celebrating the Gift of Catholic Womanhood."
Founded deeply on the teachings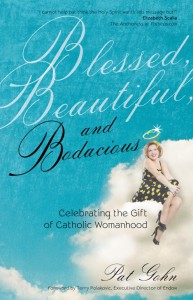 of Pope John Paul II, including his luminous
Mulieris Dignitatem (On the Dignity and Vocation of Women),
Pat's exploration of the beauty, gifts, and mission of women is filled with her signature humor, sensitivity, and depth of knowledge, making it a ton of fun and rich with practical points to ponder.
I can't wait to hear Pat speak on the beauty of women in November, here in New York. I'm bringing a posse of my favorite women and some beautiful teens to enjoy the day with me.
Please share your favorite resources on living with radiance–to God's greater glory! God bless you!