I was in such a funk, for about a week, wishing Advent could just be spent working in a soup kitchen.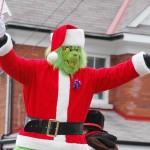 I know. There's nothing wrong with the sentiment. It's a good thought–spending time serving the poor instead of shopping and decorating. But it's not practical for an overloaded, working wife and mom.
So I growled around, feeling like my life was off the rails, too busy with writing deadlines, appointments, activities for my daughter, errands for my husband, and worries about Christmas shopping to have even a flicker of joy. It was one of those periods when I was questioning all my choices and feeling like I should give everything away, chuck my life, and go to Africa to dig wells.
I kept bringing it up to my family, who responded to my gloom with quizzical, helpless looks.
And then an unexpected grace came along.
I watched the Scott and Kimberly Hahn webinar, yesterday, which was meant to be a promo for Hahn's new book, "Joy to the World: How Christ's Coming Changed Everything (and Still Does)." (I ordered a copy. I'm hearing great things.)
But the heartfelt delight and devotion of this beautiful couple, married 35 years, just spilled into a deeply affectionate meditation on the Incarnation and some of the joyous ways Catholics celebrate it. They were so much fun. They even laughed about forgetting to promote the book.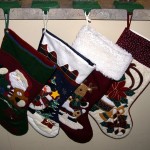 Behind where they sat together, their family fireplace was already hung with brightly-colored Christmas stockings for their grandchildren. Lights were strung, framing the scene with radiance.
Their simplicity, even with the amazing scriptural commentary that naturally flows from both of them, filled me with a new appreciation for the anticipation of Advent, including the decorations, the gifts, the music, and the socializing.
The Hahns even found blessing in shopping mall Christmas music, because it teaches everyone who hears it the words of praise that mean so much to us! There was no judgment, no sourness, no prissy pious proclamations. The Hahns were keepin' it real.
I was humbled, relieved, and suddenly–very excited.
Sometimes I waste time questioning my vocation as a wife and mom, when I should be seizing every opportunity to reveal the joy of loving Jesus to my family.
Yes, of course, we should continue our gifts for the poor and our service in ministry. That's a no-brainer.
But a grumpy Christian is an oxymoron. And the fun-filled anticipation leading up to Christmas is part of our witness.
Jesus is here already–we get that–but he is also about to enter into our hearts, like empty mangers waiting to be filled. The graces of Advent bring Jesus to us–and us to Jesus–in powerful, life-changing ways…
…if we have eyes to see and ears to hear, voices to sing, hands to bake, arms to love and serve the people God has placed in our lives, however ordinary our lives may seem.
Color me un-grinched.
After the webinar ended, I quickly set about dusting, sweeping, clearing away clutter, wiping down surfaces, making my neglected home more beautiful, so I could start decorating. A lightness filled me and made it all sweet and exciting! (Honest!)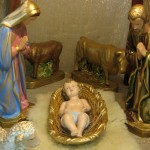 And an amazing thought came to me as I was wiping down my kitchen hutch. It filled me with an incredible joy and gave me a thrill that lifted my heart even higher: He's coming. He's coming!!!
(Over to you, holy Isaiah!)
A voice proclaims:
In the wilderness prepare the way of the Lord!
Make straight in the wasteland a highway for our God!
Every valley shall be lifted up, every mountain and hill made low;
The rugged land shall be a plain, the rough country a broad valley.
Go up onto a high mountain, Zion, herald of good news!
Cry out at the top of your voice, Jerusalem, herald of good news!
Cry out, do not fear!
Say to the cities of Judah: Here is your God!"
(Isaiah 40:3-4, 9: NAB)
Happy Saint Nicholas Day!