My Water Reiki Practice has deepened over the years.  Not too long after I moved in and was settled here in Oregon the word got out! There was a healing Witch who was skilled and open to receive clients. I didn't need to advertise, the universe created situations where the clients were brought to me by word of mouth, one by one they would show up at my door and so I began my work.
Over a decade ago I received my  Reiki 1 attunement. I was teaching belly dance at a seaside metaphysical shop and when my Reiki Master offered Reiki 1 I signed up! I took the class where I learned about and was attuned to Reiki less than 100 yards from the Atlantic Ocean! My teacher was a wonderful healer who was deeply connected to water. In fact, the beach I visited in July was the exact one where I received my attunements at so many years ago.
I am no longer surprised or question how everything in my magical and metaphysical life is deeply connected to the water. I also received my Reiki II at this same shop, just a short walk from the warm Atlantic surf. It wasn't long that I received my Reiki III as well as Reiki Master Teacher attunements and began to take my regular practice out into the world and offer healings for others.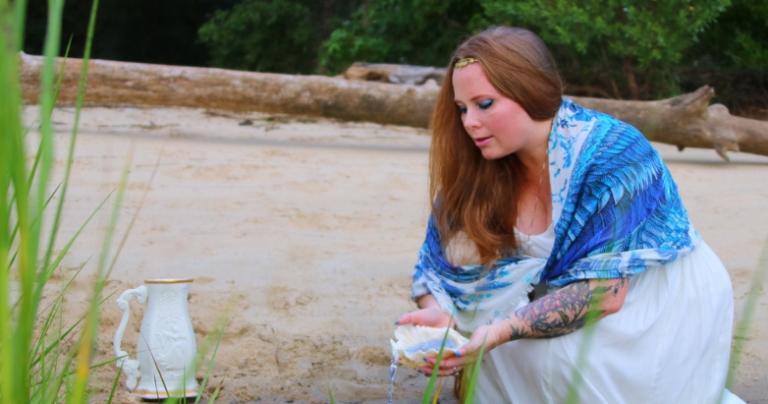 I began to use Reiki and Water almost immediately. I knew that water would hold intent and energy as I had read through Dr. Emotos book and would do daily rituals where I would charge my water with reiki before drinking it. This Reiki practice evolved over the years and I began charging things with Reiki and adding them to the water. I  started with crystals which I would charge with Reiki and drop them in the water to absorb both the reiki and crystal energy. Sometimes I use this water in the healing ritual, other times I have my client drink the water beforehand to get the Reiki flowing through them.
I also incorporated Reiki water into my own daily practice. I started by acquiring a glass cup that has a small space where chalkboard paint was used as a label and you could write on the cup. So I began to use this and would then take the Reiki symbol Cho Ku Rei and draw it on there every day, sometimes I would use other Reiki symbols, runes or a combination.
Over time my practice has evolved and I now work with water in the same ways as above but I have added it to my Reiki Healing sessions for clients. I use Sacred water from magical places such as Bath, Glastonbury and the local springs we have here. I then charge them with Reiki and use them to cleanse not only the space around my client, but it is often used on the body as well. I often draw Reiki symbols onto the skin with the water, anoint their hands, third eye and feet. Sometimes I use the  old folk practice of asperging and saining which is where water is flung onto the client with a bundle of specifically picked herbs. Depending on the client's needs I will choose a bundle from my garden. A few of my favorite plants are Rosemary, St. Johns Wort, Rue, or Mugwort.
Other times I use the Reiki Water as blessing water and use it to draw the Reiki Symbols on my client's palms, forehead arms and legs. Other times I use it as blessing water and imbue them with blessings by sprinkling the water on the client. Still, other times I use it to clear their aura and may use it to wash the area around them.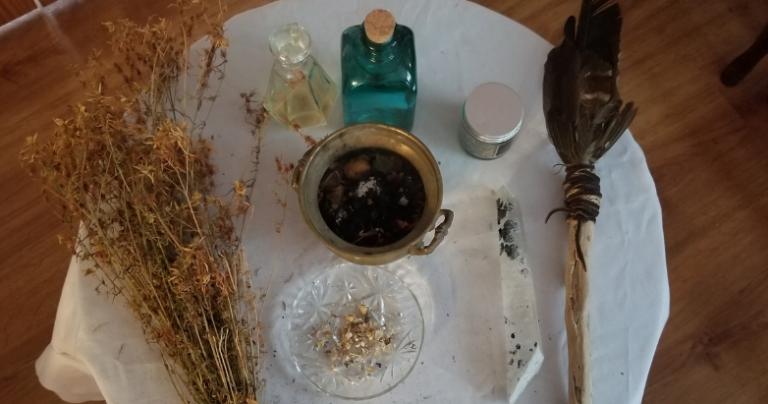 I am not the only one that use Reiki and Water, I just interviewed Sara Chapman about her work with water, she is the owner of Ocean Dreams Reiki. You can read about her here
I have been quietly been doing my work with clients for some time. If you follow my Instagram you may have seen some images of my work. This type of work varies from client to client and sometimes includes cleansing baths and charms etc to take home and use. These may not always include water, but the items are charged with Reiki and the intent is to introduce them to the water.
Sometimes there is no client and it is the water herself that needs the Reiki and so there have been many times when I have traveled to a river, lake or ocean to do Reiki for the benefit of the waters, to heal all the pollution and creatures that live deep below the surface. The water needs us to work with and for her and while she is a healing element she is in desperate need of our help and yes healing energy work in conjunction with other things can make a difference!
Another way that I use water in these sessions is if a client has a particular physical reaction to a crystal used in the session I can make gem water for them to pick up later and take with them to use in a bath or for daily use. This is an easy and free way for me to get the energy of the stone to the client without losing my working tools or costing them money.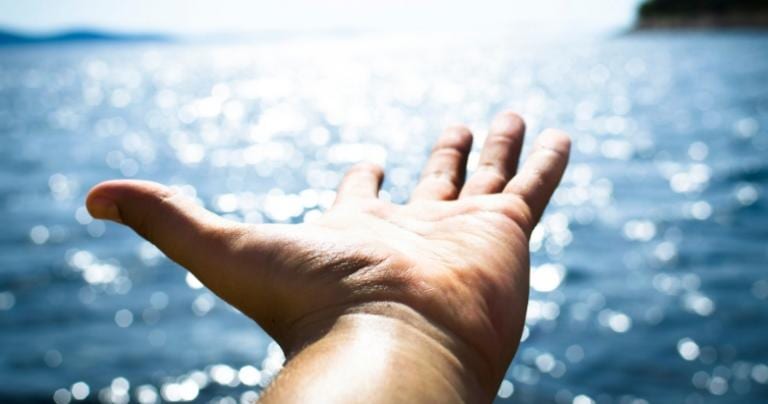 Different types of Gem Waters used in Reiki sessions can be chosen based on the client's needs, sometimes they speak to me beforehand and tell me what is going on, others are tight-lipped and I rely on intuition to choose my tools, waters and symbols in the moment. If I am helping a client remove negative energies I may choose to use a smokey quartz gem water or tourmaline gem essence water. For someone struggling with addiction, I may choose amethyst, for someone who needs to heal low self-esteem and remove the block around it then I may choose rose quartz. The type of water also may make a difference and after I meet a client I often choose a type of water to work with. Sometimes they call to me, othertimes I just deeply know that water from a certain spring will make a difference with this client.
There really is no structure or rules to this, water is fluid and so sessions often flow, the water spirits I work with often lend a hand as do the guides and ancestors of the client. Not all water spirits are interested in helping to heal us humans, but some are and I often allow them to guide my hands.