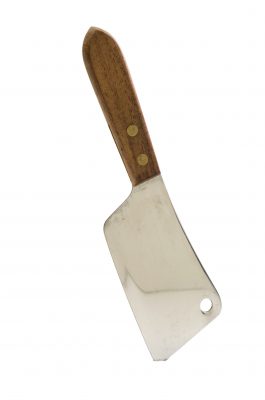 My wife and I love to cook. We were watching Food Network's show, "Chopped," and waiting for the Cubs game.
The guest chefs are former or current models: 2 men, 2 women.
What is distressing, but not surprising, is that the women have obviously struggled with the projection that up-ended and savaged their lives. Both have obviously spent decades of their lives, struggling with what other people and the modeling industry expected of them.
The net result was a loss of self-acceptance, freedom, and delight in the lives that God has given them.
The contestants are blessed to have a venue in which they can confront those issues head-on in the kitchen, by cooking their way forward to resolution. Unsurprisingly, they were also the episode's finalists, sidelining the men.
But not everyone has that gift.
Countless others struggle for a lifetime without the tools to name and counter the exploitation they have experienced. And not all of them are models, for whom the issue of body image is front and center, driving the question to the forefront.
Millions of women are subjected to the same abuse in smaller, unseen, and unacknowledged ways that subvert the lives, long before they are allowed to own the lives that God has given them.
They are enslaved by the culture. By the men in their lives. And, tragically, by the lives of significant women in their lives who failed to battle the same forces in their own lives.
I can only pass along the advice that other women have offered as a way forward:
One: Name the forces that threaten to dominate your lives.
Two: Acknowledge that their desires, projections, and demands have no claim on your life.
Three: Surround yourself with people who have resolved to embrace the lives that God has given each of them.
Four: Begin to invest yourself in those gifts.
Five: Accept that it will be hard and from time to time it may be lonely. If you find it too lonely or too hard, find professional help, companionship, and help.
But, no matter how hard the path proves to be, believe this: On the other side of the effort you will discover the gift of being the person God made and loves.
The ones who should be "Chopped" from your life are the people who tell you otherwise.
Image by Flexico.Inc. with permission from freedigitalphotos.net