Melissa Pond, an "Original 7" founding member of The Eucatastrophe is author of this amazing guest post of her own courageous battle with fibromyalgia. I am honored to call Melissa a friend and a co-sojourner in this mysterious world of autoimmune disease.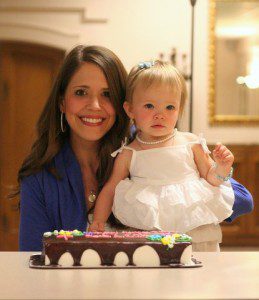 I finally decided to put it on social media (Instagram), after 14 years of keeping it very much to myself, that I have fibromyalgia. The timing felt right after more than a decade of silence. I don't know why; I just felt the tug on my heart to finally share publicly. I've been very unhealthy this summer, so it's not that now I'm better, so it's easier to talk about. I may, in fact, actually be going through one of the most painful seasons I've had. I've been put through six procedures since January that have required general anesthesia, and I have had really painful side effects from the procedures for weeks at a time as well. I try not to be Debbie Downer, so very few people in my life have known the extent of my pain, until now (there's a little more to it than that, but I'll get to that down the road). The procedures have been hard on the girls, because I am weak for several days afterward, as I've struggled to care for them. They are really good about snuggling with me in bed when the hard times hit, and making the most out of this illness that affects all of us in this family to some degree. Our girls are resilient, and they appreciate our honesty. The girls and I have named my bed "Layla" because we love to lay on her together! The girls decided the bed is a girl too. We go on lots of adventures on Layla. Depending on the day, she could be a magic carpet or a raft going down a river full of snakes and alligators or even a sleeping bag in the middle of a forest at night. I try to make the most out of my limitations, entertaining the kids with my imagination, rather than my physical strength.
However, sometimes the girls see me cry, they wipe away my tears, and they beam with pride to be able to use that innate nurturing ability little girls have to comfort me too. They are my sweethearts, and I couldn't make it through this without them! And Mike… well, Mike is my teammate, my buddy, my best friend, my encourager, my biggest fan! I wouldn't be here today without his unconditional love, and that is a fact!
My body is exhausted from my efforts to seek healing. My head and my heart have been trying to figure out how to make it all go away; to feel just like I look, which is healthy and comfortable. It's such a strange illness in that way, because I look fine, and have good days mixed in, so it seems someone who suffers from fibromyalgia could be making it up, looking from the outside in. You really can't understand the extent of it, unless you live with someone suffering from fibro or you yourself are the sufferer. One of my best friends who has been on the journey with me from the beginning of my illness in 1999, told me that I should stop trying to get well, because it's killing me. That sounds just about right… this year has been incredibly difficult. We met our medical deductible in January, and now, after 8 years, I'm finally not pregnant or breast-feeding, so Mike and I have dedicated this year to researching, studying, experimenting and trying everything in an effort that something in my body might click and rid me of this daily veil of pain I live my happy life trying to see through.
If you are in extreme pain over anything from physical pain, emotional pain, or even spiritual pain and longing, and ever have a hard time making it through the day, just take deep breaths in and out and say, "My love is stronger than my pain!" over and over again, and think of all that is lovely in your life; be it people, creation, an incredible experience, a moment of laughter, anything at all that gives you hope in humanity and our ability to heal, change, and get well. I often reflect on a silly, but encouraging phrase, "If you don't like the situation you're in, don't worry, just push through, because eventually it will change." And that is so true. We are always learning, growing, becoming stronger, and flat out changing. That's a beautiful thing about life that gives me hope. After so long in this struggle with pain, I sometimes feel abandoned and claustrophobic in my body, desperately wanting to itch out of my muscles, nerves, and skin. I feel imprisoned, trapped… but I believe there is peace to be had for those who fight the good fight and never give up. It makes you a hero to yourself and those who dearly love you to stay strong and keep believing that something will give and make it all better in time. I'm holding out hope for that!
God's interaction with pain and healing is a very challenging and ultimately unknown. My opinion on the issue, based on my experiences, is extremely personal. Everyone has different views about God's involvement in healing, and I want to respect and accept that we all have very emotionally charged opinions on the subject and different ways of how we arrive at where we are today that I want to let be for now. I love God, I believe in God, and I have a very special and genuine relationship with Him. I believe I am important to Him, I believe He cares about me, and I believe He is sad and broken with me, and I believe He journeys with me and loves me. Those are the most important things to say publicly regarding my relationship with God in the midst of my illness at this time. He is love. He is life. He is beauty. And He is here with us during our pain and suffering.
So there it is. A start to opening a piece of me that I've kept hidden for so long (there will be a post as to the "why" I kept it private at some point in the future). I hope my words may help someone along the way, whatever the pain is that you are dealing with in your life. That is my reason for sharing. And I'm sick and tired of unintentionally letting you guys think we have the perfect life. It is far from it! On our family blog, I've always posted the happiest pictures and enjoyed reflecting and sharing all of our most joy-filled times as a place of escape for me. "My happy place," I've called it, and guarded it as a place where no pain can exist. It's been the only pain-free place I can go to and take my mind off of everything that stings and burns. But, that may have left you feeling lacking, or empty in your own life, because, like I said on Instagram, everyone has something; so if that is the case, I'm so sorry! I hope my something may take a load off of your something. Even if it's just in knowing that we're all in this together, walking in faith the best we know how.