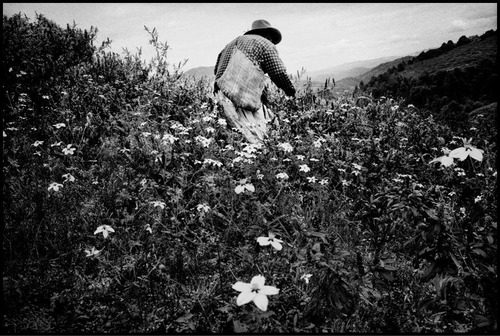 My father W.A. and I share August birthdays. August 2nd was my father's birthday. He would have been 72 this year. I celebrated his birthday with good coffee and good whiskey. Pop never drank whiskey because he always said he liked it "too much." Pop was (and is) the greatest man I have ever known… ever.
Growing up Pop went by the nickname Little Gus. My grandfather went by the name Gus, short for Augusta. And since Pop was a junior, folks likened to calling him Little Gus. Pop was born and raised in the cotton fields of northern Arkansas and watched his own father die of a heart attack in those cotton fields. One could say that Pop was a learned man. He got out of those cotton fields and went on to earn a university degree in geology. However, the argument could be made that those cotton fields, for better or for worse, was where Pop learned some of his most valuable lessons in life.
Shortly before Pop died, while he was still in a lucid state, I had the opportunity for him to bequeath to me one particular lesson he learned in those yesteryears of being in those cotton fields. As I was growing up in a multicultural city (my high school population spoke over 70 languages), I ignorantly had always thought that Pop was a recovered bigot – since he grew up in Arkansas in the pre-Civil Rights era. None of Pop's actions ever showed any hint of bigotry; I just made the assumption based on the area and the era of where he was born. I was surprisingly (and gratefully) mistaken about him having a bigoted background. Pop told me stories of Big Gus, my grandfather, who worked the cotton fields with his fellow cotton pickers. His fellow cotton pickers were both poor white folks, like himself, and poor African-American folks. Pop recalled to me many a time when he witnessed Big Gus sticking up for his fellow African-American cotton pickers. At times in that cotton field, a number of his fellow white cotton pickers felt the need to say horrible things to their fellow African-American cotton pickers, degrading these folks by using the "N" word. Big Gus was not having any part of that. In a time where standing up for an African American in the Deep South, no matter what color you were, could get you killed, Big Gus didn't care. Pop said Big Gus would insist that they better "Knock that shit off – because no one in this field is better than another." And they would shut up.
I was so dumbfounded, yet so proud when Pop told me that story. And I told him so. He let me know that he was a little miffed at me – for even thinking that he was bigot at one time in his life. I should have known better – to think that of him – his actions and his stories never reflected anything less.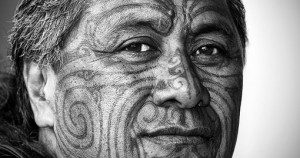 My father's professional life was as a geologist, working on both domestic and oversea oilrigs, and he was always full of interesting stories of his work. One story in particular story stands out to me. Pop
was working off the coast of Darwin, Australia, and there was a very large man (as Pop put it) who came onto the rig as a part of a relief crew. The large man was of Maori descent and had a traditional Maori facial tattoo. Everyone on the rig was acting scared out of their minds when this man came on board, except Pop. Pop walked right up to the man and introduced himself (in his Southern drawl that he still had even after 25 years of living in Alaska). And on that rig is how their friendship began. Pop could never pronounce this friend's name right, so to this day I have no idea what his name is. All I know is that Pop said that in the 30 years of working the oil fields, he was one of the best folks he ever worked with.
My friend Travis "Tripp" Mathis put it best: "I only met W.A. a few times and he was not a man of many words, but when he said something you listened… the rest of the time he sat in a corner sipping on coffee and his mere presence demanded respect." Pop didn't care what color you were, your sexual preference, your financial status, or whether or not you were covered in tattoos (even though he was a little weirded out about the fact that on my arm I have his face tattooed near my right armpit). Besides a good cup of coffee, all Pop really cared about was how you treated your family and your neighbors. My Pop, Little Gus, was a pioneer of equality. And in his simple way of looking at life, he had a huge impact upon my life, teaching me to love my neighbor as myself.
I am telling you these stories of Little Gus not only to celebrate his life, but to let you know why I am so passionate about equality. And it has to do with what Pop instilled in me in his actions – that "All Means All." Recently, I had my own little cotton field moment; a moment that I believe would make both Big and Little Gus proud. Now by no means am I comparing myself to my grandfather, who could have lost his life for standing up for the equality of African-Americans in their small corner of northern Arkansas. However, I was recently in Orlando for the General Assembly of the Christian Church (Disciples of Christ) – which is a gathering folks in of our denomination that blends worship, learning, business, and fellowship together once every two years. There I had the opportunity to stand up as a straight ally for the LGBTQ community within the Christian Church (Disciples of Christ). I didn't make a speech, I didn't pontificate from a pulpit draped in a rainbow flag, nor did I boycott any institution. All I did was vote "Yes" for a resolution that officially makes the general Church of the Christian Church (Disciples of Christ) open to all. The resolution declared we "welcome to all God's children though differing in sexual orientation or gender identity, affirming that neither are grounds for exclusion from fellowship or service within the church, and calling upon all expressions of the Christian Church (Disciples of Christ), as a people of grace and welcome, to acknowledge their support for the welcome of and hospitality to all." It is with the hopes that we, as a denomination, live into the diversity that we have so proudly proclaimed as one of our hallmarks. Little Gus taught me "All Means All" and that's why I proudly call myself his disciple.
But we, as the Christian Church (Disciples of Christ), are at a precarious place as a denomination. Officially opening our table to what has been a marginalized portion of our greater community has some folks feeling like the table is becoming crowded. Some are questioning if there is room for them at the table at all. And I think that this is in part because there are some theologically conservative, evangelical communities within our denomination, who believed that the word "diverse" meant that we opened the table to make it more multicultural and less white, not realizing the diversification of the table is not just about color, but is about making room at the table for everyone. And that will feel like an uncomfortable shift for some. But I believe the table is a lot bigger than any of us can imagine. And I think that there is room at the table for all who want to sit at it.
The thing I love about being a part of the Christian Church is that we don't have to agree on everything and we can still sit at the table with one another and celebrate the one we call Jesus. It saddens me that some folks may feel that there is not enough room at the table for them, but if "All Means All" that includes you, me, them, and others that we haven't even come in contact with yet. Discomfort should not be a deal breaker. Rather, I think it is part of following in the way of Jesus, who made many uncomfortable by the eclectic mixed bag of folks he welcomed to his table. The Eucharist is a central part of the identity of who and what my faith community, The Eucatastrophe, is as a faith community. "It is the one constant that we share together as community of followers of God through the way Jesus on a weekly basis. The table, as we often call it, is the great equalizer in our community and it is open to all who want to participate in it: Christ follower, seeker, even those who don't know what to think about Jesus, conservative, liberal, moderate, anarchist, queer, transgender, straight, any color, tall, short, skinny, fat, tattooed, not tattooed, and the list could go on and on — who are we to say who is on the guest list? This is not our table, this is Jesus' table and all are welcomed to it." It's my hope and prayer that we, as the Christian Church (Disciples of Christ), stop trying to manage the table's guest list, let all mean all. Sometimes we make assumptions and unjustly judge those closest to us. I made that mistake, based on an incorrect assumption, with my Pop. I am so thankful for those cotton fields and I am thankful for the life lesions Pop learned from tending them. I especially thankful for my Pop; he lived a life of love and acceptance which I will always be thankful for. This is why I am a disciple…A Disciple of Little Gus.