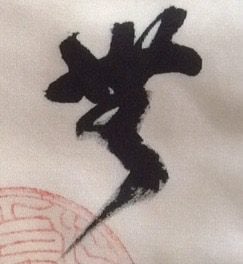 Here at Great Tides Zen (in conjunction with the Vine of Obstacles: Online Support for Zen Training), we've been working through the Heart Sutra and have devoted 17 sessions to the first 158 of 253 words (62%), including the title, in the Soto Zen Translation Project version of the Heart Sutra.
I'm more and more convinced that unexcelled dharma geniuses pulled this thing together. Indeed, they did an incredible job of presenting the buddhadharma in full. 
Yes, in just 253 words.
I first encountered the Heart Sutra in 1977. I remember a friend at the time, also a new Zen student, telling me that after he had recited it the first time, he took a copy home and stayed up all night, determined to understand it. The night and the next morning and the next (and many more) came and went and my friend was still puzzling with no understanding.
In my own case, in the 38 years since, I've recited the Heart Sutra somewhere in the neighborhood of 10,000 times, and studied a bunch of the commentaries (and especially love Hakuin's Acid Comments). And yet I confess that dimensions of this dharma are still opening. I'm beginning to suspect that just as I was told repeatedly, beginning 38 years ago, it really is "unfathomably deep and infinitely subtle."
In our recent working through at Great Tides Zen, while walking hand-in-hand with Viners going through the online version of the course, one thing that has stood out for me is the "no section" – the middle part of the sutra that uses the word "no" (or synonyms) twenty-nine times. I'm referring to this:
"Therefore, given emptiness, there is no form, no sensation, no perception, no formation, no consciousness; no eyes, no ears, no nose, no tongue, no body, no mind; no sight, no sound, no smell, no taste, no touch, no object of mind; no realm of sight… no realm of mind consciousness. There is neither ignorance nor extinction of ignorance…neither old age and death nor extinction of old age and death; no suff'ring, no cause, no cessation, no path; no knowledge and no attainment."
Or in Sino-Japanese:
ZE KO KU CHU MU SHIKI MU JU SO GYO SHIKI MU GEN NI BI ZE SHIN NI MU SHIKI SHO KO MI SOKU HO MU GEN KAI NAI SHI MU I SHIKI KAI MU MU MYO YAKU MU MU MYO JIN NAI SHI MU RO SHI YAKU MU RO SHI JIN MU KU SHU METSU DO MU CHI YAKU MU TOKU
It seems to me that the heart of the sutra is here, right in this little word "no" or "mu." "No" empties what follows (the sense organs, objects, consciousnesses; the twelve-linked chain; the four truths, etc.) of separation, of inherent nature.
And it is vital to note that "…empty," as Dogen expresses it, "is not having none."
Thus, when the great ancestor Dongshan was a kid and he first heard the Heart Sutra, he told his sutra teacher, "The sutra says there are no eyes, no ears, etc., but I have eyes, I have ears. Wuz up wit dat?"
His teacher then referred him on to a Zen teacher.
In modern Zen discourse, this apparent contradiction noted by Dongshan is explained away with the two truths doctrine. As this line of thinking goes, from the perspective of the absolute (emptiness), there are no eyes, no ears, no everything but from the perspective of the relative (form), there are eyes, ears, and many other things.
Those espousing this speculative view seem to have no memory of the earlier part of the sutra that radically lays it on the line – "…form does not differ from emptiness, emptiness does not differ from form. Form itself is emptiness, emptiness itself form."
So one Viner student observed that the intellectual explanations for the meaning of "no" amount to sophistry.
Just so.
"No eyes" does not mean that we don't have eyes, just as "no attainment" doesn't mean that devotedly practicing the buddhadharma will result in no (in the usual sense of the word) attainment. "No" just means that from the eyes to attainment and beyond there is nothing but vastness, no holy – just this vividly hopping along life and death.
Commenting on a koan where the great Sixth Ancestor is told by the Fifth Ancestor that the Sixth Ancestor has no (or mu) buddha nature, Dogen takes on the Sixth Ancestor (not something that I can think of happening by anyone else in the last 1,500 years), suggesting that he had yet to become a "true person." Had he been a true person, says Dogen, "he would have concentrated all his effort on these words mu-buddha-nature. He should have set aside the nothingness of being and nothingness and just asked himself, what is this Buddha-nature?"
Dogen goes on, "The foolish think that the Sixth Ancestor might have been saying that, since humans are obstructed by materiality, they have north and south, but the buddha nature, being vacant and pervasive, is beyond discussion of north and south. Those who speculate like this must be indiscriminate simpletons (Bielefeldt trs)."
Rather harsh, no? In their translation, Waddell and Abe make Bielefeldt's "indiscriminate simpletons" refer to the view, rather than the person, as an "unmitigated stupidity." Tanahashi likewise sees Dogen as referring to the view as "ignorant beyond measure." Nishijima and Cross have "powerless dimwits," referring again to the persons holding such a view.
In any case, pretty damn dumb.
In my view, Dogen uses such strong words here because the teaching is so crucial for waking up, for becoming a true person. To use the two-truths speculation as it is often misused, explains away the power of "no," diminishes the transformative reality of "no," and makes us indiscriminate, unmitigated, ignorant, powerless dorks.
"You must have the capacity to take it in," says Dogen, admonishing us to refrain from holding the dharma at arms length, explaining it.
"You must have the capacity to take it in" – excellent advice for introspecting "no" or "mu."
Likewise, rather than an inefficacious intellectual understanding, the Heart Sutra calls for a unitive experience and only then can the Heart Sutra's 29 "no" ducks line up in a row, albeit a row with 99 curves.
Likewise, in the Zen version of the Heart Sutra, a monk asks, "Does a dog have the buddha nature?"
Zhaozhou says, "No."
Impressively, Zhaozhou gets the job done with just one word, saving 252 words for later generations.
"Hearing this word [mu]," says Dogen using up 12 of them, "the course of practice to be pursued opens up."
May it be so.
(Thanks to Tetsugen Zenji for sharing the above "mu" calligraphy by his old teacher, the old Buddha, Harada Tangen Roshi.)