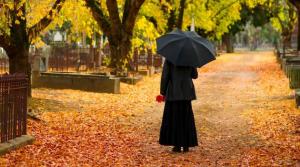 Death. People cope with it differently. Or they don't cope at all. They may fear death and live frantically, or have a certain laissez-faire attitude with life. Your spiritual belief can provide comfort and get you through it, or it can torment you, leave you hollow, make the process more painful.
A celebrity died recently that affected me greatly. Which one doesn't matter, as they seem to be filling the coffers of the afterlife with some amazing talent nowadays. This one hurt, and dredged up past issues I thought were long buried. It's a process, this life, isn't it? Suicide is never easy to disseminate, which is what happened in this case. Having experienced suicide through the deaths of family and friends, I thought I had developed a certain peace with those who are no longer with us. This one was different. It dredged up fears and anxieties I thought I had dealt with long ago. I am sure at this point you are chuckling, thinking, grief shows up when you least expect it! I know this myself and comfort many when the wave hits. This time the wave hit, and I was left crying and sputtering. I was lost.
I have always been supported by friends and chosen family, all of different faiths and backgrounds. Usually I can right myself, and I feel loved, but I noticed a bit of difference this time.  I felt raw and vulnerable. To be honest, I have felt that way for weeks. I tried to blame it on the moon, or poor sleep habits, solar storms, or whatever else I could use to justify how I felt. Honestly, it has been grief. And that death pushed me over the edge into a lonely, scary place.
Without their probably knowing it, my Pagan community helped.  I asked for hugs and received plenty (hugs work for me, I know touch can be difficult for some).  I received crystals for strength, and a mojo bag was created to help me, because I seemed "off". Herbs, crystals and teas were given and recommended for similar reasons. Grounding and shielding, such important concepts I had learned long ago, helped steady me when I needed to get things done. Grieving can make a person want to hide and stay away from people. and many respected my boundaries. Some poked and prodded gently  and respectfully, and I felt loved. I work in an old age metaphysical store, and at a low point, a few people came by to thank me for helping them with their particular needs or issues. All of that helped.
As the universe does, it stepped in when I needed it, with a few messages here and there. A person mentioned ogham as a form of divination to me a few days ago, and I made a mental note to look into it. I'd been interested for a long while, but it was far down the list. Less than two days later, a friend sent me a message, asking about ogham, and wanted to know if I would like an ogham set they would be creating. Yes, please! These are not mere coincidences, as the universe tends to provide what I need when I need it. The key part I tend to forget is faith. Faith is a lifelong struggle that I know is common. When something like this happens, I honor those messages by relaxing into it and acknowledging that I'm on the right path.
Grief is universal, and the care shown to me via fellow Pagans, is no more or less than people from other faiths. I notice the subtle nuances and appreciate them. The difference for  me personally is that I felt cushioned within a community of people whose heart beats in the same rhythm as mine. The core of Paganism for me is action, care, concern. It's more than baking a casserole (although food is always appreciated!) It is the way it connects you to the hum of nature, the steady beat of the planet, the waves from the heart. Concrete ways that bind us all together. It made me feel cocooned until I could emerge and face the world again. Which I have. For now. Gratefully.