I sadly say good-bye to Beltane every year, put my flower crowns away for a little while, and look towards Litha. Beltane can be such a joyous time, that the days between that celebration and Litha can feel like a bit of a slump. Not to mention, looking at June 1st with a sense of bewilderment: where has half the year gone?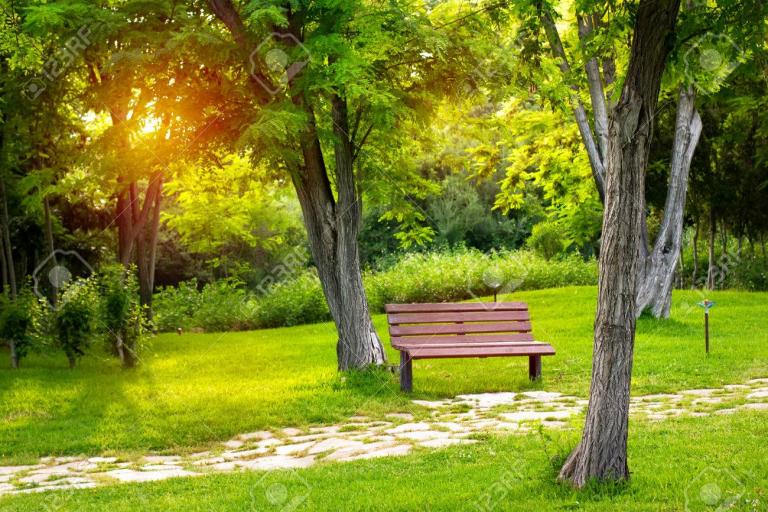 Photo via 123RF
I have a suggestion: we can treat June 1st as a reset button. Not, the year is half over, but what do I want to do with the next six months?
It's a process, this reset button. First, you have get yourself ready. Breathe deeply, meditate, stay hydrated. If you haven't done exercise yet, don't worry about ye olde summer body, just move. Get outside, walk in the park, take a yoga class, hike, or whatever calls you. Let the energy of delicious Beltane propel you towards the beauty of Litha.
Next, think of the rest of the year as a structure. Just the framing, no walls, no rooms, and no roof. While I am all for things unfolding, it helps to have a general outline in place. What do you want to achieve in the next few months? What do you want your life to look like? If that seems overwhelming, start small with one project or goal. Include fun things as well, not just work achievements or financial goals. Those can be fun as well (for some people) but you can also add a skill you'd like to achieve (archery? knitting? kayaking?), a book you actually finish, a musical instrument you'd like to learn how to play, or reconnecting with an old friend.
And something deeper. Dig deep into your practice, and your spellwork. Use energy to make things happen, to make changes, or to go deep into your darkness. What is holding you back? What keeps you from having the life you want? Do you have a specific deity you work with? Talk with them, and talk often. Or listen, and see if a deity is calling you. Last summer, the goddess Aine appeared in my life, and looking back it was for a reason. She called to me, and I had never heard of her before. I read all that I could about her, which wasn't much, and honored her. Also, I truly listened to her, as much as I could. She is the goddess of summer, sovereignty, and wealth. Her message was to truly enjoy summer, and to soak it in as much as I could. A year on, I can see why. That fall, all my resources were used to help my youngest deal with lymphoma, and without the storage of the summer memories, sun, self-work and peace, I don't know if I would have been able to deal with it all. Deities sometimes do that, at least for me. They appear when needed, and those I follow regularly step back to let me do the work.
In the bright summer sun, I also dealt with my shadows. I dug deep into the things I usually ignore in myself, the parts of me I'd rather forget. I faced them, and worked on dealing with all I had chosen to either gloss over and ignore. Days full of sun, and nights full of tears. That too prepared me for what was next in my life. Facing your shadows can include working with the darker deities, or working within yourself. Rage, scream, cry, write it all out, talk it all over with a trusted friend. It will help. Use this season to prepare for the next harvest: a person you enjoy seeing in the mirror, a life that you don't need to escape from, a relationship you've longed for, a job you wanted to get. Any and all of it is within your grasp.
So go ahead and enjoy these days between Beltane and Litha. Fill your days with fun activities, travel, create, breathe deep the scented air, and gaze at the beautiful moon. Look deep into the candlelight these twilight evenings, and see what these next few months hold. Prepare your harvest, for it is now time. And so it is.