For many people, friendships are an important part of their life. Friends are considered family, support, inspiration and more. When you factor in magical friendships, covering all the different spiritual paths and journeys we are on, appreciation for the type of friendship takes on a whole different meaning.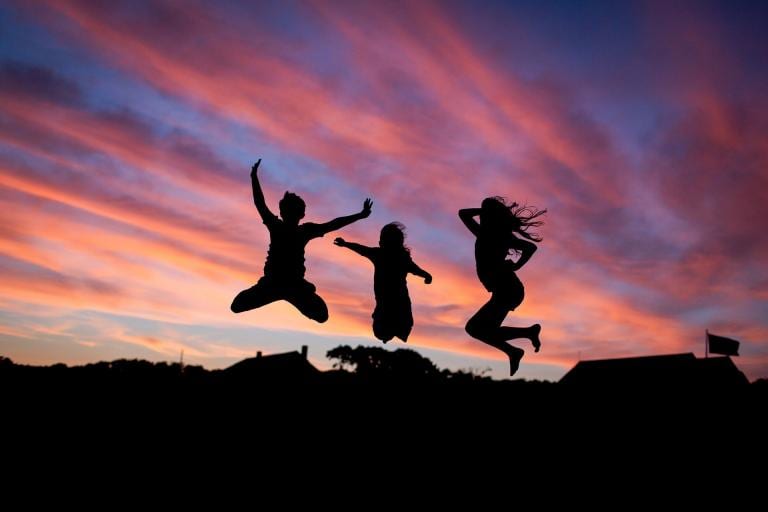 I was pondering that today, as I realized how fortunate I am to know so many magical people. I took part in a healing ritual for a friend recently, and the sense of community, joy and love was palpable. There is a richness to these acts of friendship that truly resonates when you realize how much magic these friendships bring to your life.
Friends who can be called on to give you a reading and reassurance when you need it. Those who use their gifts in helping you get through a challenging time. The one friend who knows just what crystals and herbs are needed for spellwork. The ones you call on when you need some protective energy. When two or more gather together, there is a resonance in language and experience that washes over you, knowing that you are among your tribe. People use the words "vibe tribe' and "tribe" often, and the feeling is often primal. That surge of joy that takes over you when you know you can speak authentically, and show up as your true self, instead of the different masks and hats we wear as we navigate this world.
What I love most about magical friendships is the inspiration I receive from observing my friends as they live their lives. Intentionally, with purpose, and authentically. One friend is a forager witch, who teaches workshops and classes, is an apprentice tattooer, writes poetic blogs about herbs, and travels the world sharing her knowledge. Another is a wise mentor, who shares her knowledge via the written word, her no-nonsense style, and habit of never meeting a stranger. Yet another owns a metaphysical shop, gives readings, facilitates goddess circles, and attends healing events worldwide. There is a friend who knows crystals as spirit guides, gave me a healing stone that has helped me in so many ways, and continues to be part of my healing work. My colleague who does soul parts work and helps people work through things that hold them back in life. My partner in life is an empath, and does clearings for people, working with them through all sorts of blockages and challenges. All of them and more inspire me, especially on those days when I feel lost, alone and troubled. All I have to do is look at their work, their social media post, a book or a gift they have thoughtfully given me, and I am transformed It helps a lot on those dark days. Some days it is my lifeline.
The world, as we know, is very troubled. The planet is responding to its assaults in very decisive ways, and climate change is on our minds as we navigate the seasons. It helps to have a firm foundation during these times, and good grounding and shielding practices are vital. It also helps to have your home and hearth as a sanctuary, where you can fortify yourself, recharge and rest. To this list, I add magical friendships. Take some time now to acknowledge those in your life who are part of your foundations. Can you turn to them in troubled times? Are they there for you when you need them the most? Are you assured knowing you can reach out to them 24/7 with a text or a call, and know they will answer without hesitation?
If you answer is no, or you don't feel that you have friends such as these, then I advise that you work on yourself. Be the friend to yourself that you wish to have. Work on your magical practice, discover your path, and be genuinely nice to yourself. Spend quality time in your own company, doing the things you love. Learn to be curious, if you're not. Practice conversations with others where you're not complaining or sighing about your lack of anything, and instead, discuss what lights up your time. Learn to learn about others, and be genuinely interested in the other person. Enrich your free time with more than media: create, write, draw, and learn new skills. While discovering your path, you will meet others who share your outlook, and your tribe will form. It will take time, and it will probably involve work on yourself, but the joy is absolutely worth it. May your magical friendships bring you joy in the days ahead!