When your mom dies, there is a previously imperceptible quality to the world that suddenly pales. You step into the gap she leaves, because you owe her that much; even when you thought she was ridiculous, and she embarrassed you, and you loathed everything she stood for. Even then, you feel lost without her. Our story began with Passing Away, Coming to Terms, Psychic Agent, and Visitation.  We continue with the day of her "proper Christian burial."
---
 Memorial Breakfast
The morning of my mother's funeral I awoke early, dressed quickly and slipped out of the kitchen door before dawn. I meant to find breakfast and a writing session in solitude. At IHOP, they gave me a booth in the back and I faced the misty, grey morning out the window, turning my back on the room.
Ordering was a ritual of remembrance; I had to have fried eggs over buttered toast like Mom always made. Then the cup of Lipton-brand, orange pekoe tea, served steaming hot with whole milk and sugar–that's how Mom taught me to drink it one September night when I was five. We'd come in from a late summer harvest in my parent's garden, chilled by the wet night. She served us from a tray in the living room. It was my first caffeine and I loved it; an initiation into a big-girlhood that I am reminded of with every cup. To this day, my children call this treat, "Grandma Sondra tea."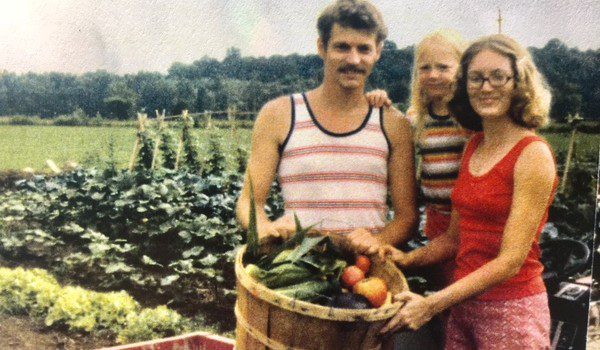 I was crying over my eggs and eventually my waitress Cheryl came over to check on me. I confided that I was there to write my mother's eulogy and she let me tell her the whole story. Other people in the restaurant were talking about it, too. Her name pricked my ears from the low rumble of the conversation behind me, "Sondra Shearouse…so suddenly…aneurysm…tragedy…"  I tried to ignore them, spreading out all my notes and working for three hours to cobble together an outline that would trigger the stories and platitudes in the right order.
It rained some, and was predicted all that afternoon. We'd decided to conduct the graveside service outside under the cedar tree that guards the family plot, rain or shine; I'm no fair-weather witch. Still, I prayed in my witching way, cloud-busting, calling on the old gods, calling her god, just for good measure, that we be granted some sunlight over her grave, for just that hour. I felt so spiritually alone…only my husband and sister knew I was newly-initiated, and everyone else must have assumed I was just a prodigal Christian.
I called my friend Thalia in Ohio. She's a priestess who'd taught me much, and we were raised in similar churches. She'd lost her mother too young and could talk me through this dark moment. When the call ended, I looked up to see that the clouds had parted, and sunshine poured in from a blue morning sky.
With that affirmation, I tipped Cheryl lavishly and left to get ready for the day.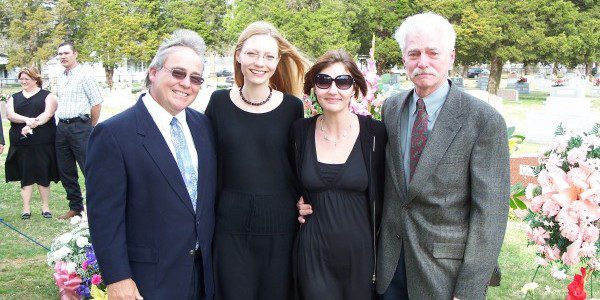 Funeral Service
Wednesday, March 14th, 2007, at high noon, The Concord Christian Center opened their doors for my mother's funeral service. Everything had been moved to the church sanctuary and it was just as lovely as the night before.
Her church has a wide, semi-circular stage in the contemporary style with a pulpit in the middle, directly behind her open casket. Abundant flowers surrounded the stage and floor below. Most of the family came for this visitation as well, but I slipped away to Mom's Sunday-school classroom so that I could transfer my outline to note cards and gather my nerves. It was nice to be surrounded by her handwriting, videos, and pictures.
I sat at her moon-shaped teacher's table in a tiny chair and wrote quickly. I was in a cold sweat and ringing with stage fright. Amazingly, I had exactly the number of note cards with me that I needed. I'd even thought of an opening bit of humor that *hopefully* would keep me from blubbering.
At 2:00, the funeral director gave us a final moment to say goodbye, then he discretely removed her jewelry, tucked the satin liner around her and closed the lid, sealing it with a hand crank.
The sanctuary chairs were divided into sections. The pallbearers processed together to one of the front rows. Frances and my mom's side of the family sat with me on the front row of the next section and Skip and his family in another. For the first time I noticed the divide across the aisle and it occurred to me that we were no longer bound by their marriage–with death they did part.
My Grandmother's Lutheran Pastor opened the service. His church was founded by my German ancestors a hundred years ago, and Mom was raised there, so he was invited to co-officiate. He'd looked back through the archives to discover the verse she chose to recite at her confirmation. It was very fitting. Then we all sang "Amazing Grace" and "What a Friend we Have in Jesus," because she preferred the old hymns.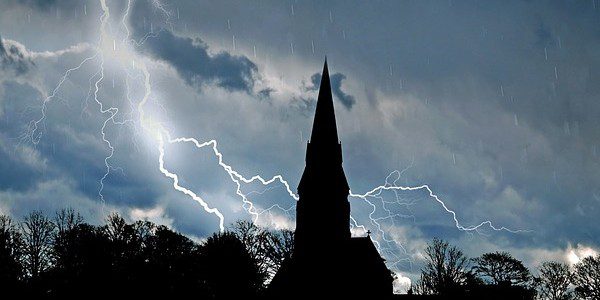 Witch Risks Lightning Strike
Then it was my turn. I assure you that this irony was not lost on me…of my being a Witch, and delivering a message from a Christian pulpit, at my loudly fundamentalist mother's church. I knew full well that if the majority of the people in that room knew who was about to address them, they would have run me out on a rail. But *I* know that to Spirit we are all sacred beings, and what they didn't know about me, wouldn't hurt them. But my sister knows, so she joked about lightning striking me dead when I stepped over the church threshold. I'm fairly certain that I'm in the good graces of lightning-wielding Gods like Zeus and Thor, so I decided to risk it. 🙂
Joking aside, by that point I could have run onto the stage. Everything I'd been prodded to accomplish since I'd connected with my mother's spirit had been in preparation of that moment and I was anxious to be done with it. However, when I arrived at that clear, acrylic pulpit I choked up as I expected I would. Though I barely croaked out my name, it got far easier with the flow of the cards. I extemporized just as the voice in my head had spoken them to me over the previous four days. I got laughs in the right places and weighted silence in the right places, too. I made my points and even garnered a few "Amens." (1)
Next, her brother-in-law recounted the story of the 49 crocuses that I told in Coming to Terms, and friends in the church came up to speak of her kindness to their children. Mom's friend sang the Lord's Prayer, and another dramatically returned to Skip two enormous Tupperware containers in which she'd brought soup to his sick dad recently. He showed us all the lovely crocheted hat and scarf she'd made for his mom. Then he told a tale of a time Mom and Skip locked their keys in the car while boating at Kentucky Lake. The tow-truck driver got lost and they sat there for hours, so Mom spent that time picking up the litter from the banks of the lake and then befriending a lonely soul, eventually leading him through a prayer of Christian salvation.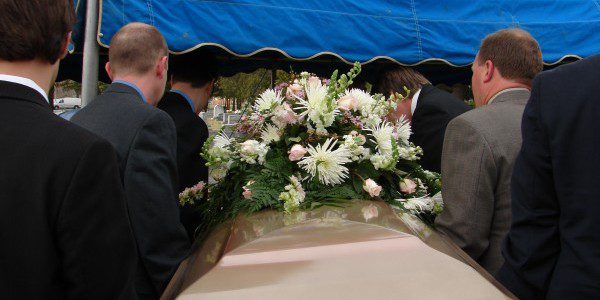 That was how mom lived; she walked her talk without fear. She fed people generously, clothed them with her own hands, helped anyone who needed help, and was a good steward of her patch of the World, just like Jesus. My fanatical, opinionated, over-bearing mother was consistently a shining example of her ideals, no matter the consequences.
Despite the fact that she and I differed vastly on every single point of politics, religion, and social ideology, for the first time in my adult life, I could see that she was teaching a lesson about the importance of "letting your little light shine" so that all could see it…of living outside of "the closet," OUT-LOUD and PROUD. It took 33 years, but in that church I was finally proud to be her daughter.
Her Pastor preached the gospel in full-fervor, just the way she liked it, all the way to inviting the congregation to pray their own prayer of salvation. He was right that Mom would have wanted that at her funeral. She'd preached it every day of her life, so why stop with her death? This was her moment! We left the church singing "I'll Fly Away" and clapping. I could feel her with us and she was pleased.
l'll fly away, oh glory
I'll fly away in the morning
When I die, Hallelujah, by and by, I'll fly away!
When I die, Hallelujah, by and by, I'll fly away! (3)
A "Proper Christian Burial"
I felt giddy…I appreciated the familiar cadence of the Christian service, because I'd suffered through thousands of them as a child right there next to her. We'd sang these songs together countless times. My third-eye headache was completely gone, and the ball of anxiety in my guts finally spent.
I rode with my little family in the long procession of cars through town, and felt relief when we got to the cemetery. I grabbed my camera, and just as Mom would have, snapped pictures of the casket being carried from the hearse by all the young men of our family. Both ministers spoke briefly again: a passage of scripture, a prayer, and we all sang the chorus of "Will the Circle be unbroken" a few times through.
Will the circle be unbroken
By and by, lord, by and by
There's a better home a-waiting
In the sky, lord, in the sky. (2)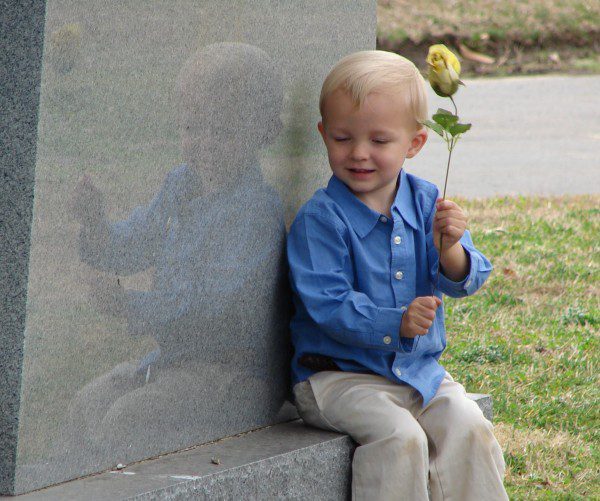 As it has been in all the protestant funerals I've attended, it fizzled out without any sense of ritual closure. So, we all milled around, privately chatting, children playing among the headstones, while the workman on the digging equipment stayed a respectful distance away…waiting. Though I'd said I would stay to pitch my handful of dirt into the grave, I eventually succumbed to the pressure to leave with the family. There was a potluck to be enjoyed and I was hungry for the first time in days.
My duty was discharged, having seen to it that she was given the "proper Christian Burial" that was so important to her. As we pulled out of the cemetery, I could see through the fence to where a mechanical wench was lowering her concrete sarcophagus into the ground.
And with that, it was over.
---
Amazing grace, How sweet the sound
That saved a wretch like me.
I once was lost, but now I am found,
Was blind, but now I see. (4)
Because of the fundamentalist, radically conservative, disapproving ways of my mother toward all other faiths and lifestyles, I was lost to her. When she died, I felt wretched, but through the Divine Love of Spirit she found me again. Because of her death, we were both finally able to understand the all-inclusive grace of that Spirit, and I came to appreciate the power and fulfillment we gain through living our convictions honestly and openly. We were blind, but now we see.
I Love you, Mama.
Peace in the interim,
~Heron Michelle
The conclusion of this story may be found at Death Toll: Peace in the Interim.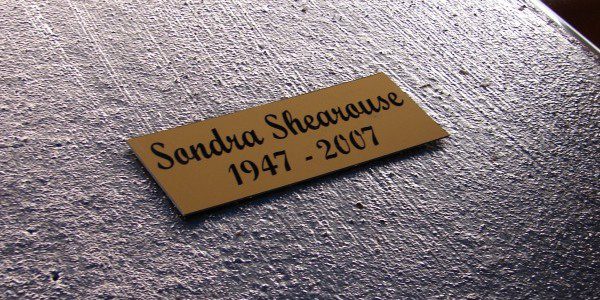 ---
1.) There is no recording, or transcript of that Eulogy as far as I know. When I got home and originally wrote out these stories, I didn't have the heart to recount it–much like a spell one releases to the fires, then never speak of again.
2.) Will the Circle be Unbroken, Written by: A.P. CARTER, Lyrics © Sony/ATV Music Publishing LLC,
3. I'll Fly away, Written by: DAVIS, REV. GARY /I'll Fly Away lyrics © Sony/ATV Music Publishing LLC
4.) Amazing Grace, Songwriters: O'HAGAN, EUGENE / O'HAGAN, MARTIN / DELARGY, DAVID / HEDGES, MIKE / SALLY, HERBERT / ISAAK, SALLI / TRADITIONAL, Amazing Grace lyrics © EMI Music Publishing, Sony/ATV Music Publishing LLC, Peermusic Publishing, DOWNTOWN MUSIC PUBLISHING LLC