When my tribe gets together to feast, we have a diverse range of dietary needs, from the carnivorous to vegans, and those intolerant to gluten, dairy, nuts, and processed sugars. Those are tall orders to fill, and so often those folks just have to go without. At the holidays of Thanksgiving and Yule, I go the extra mile to make specially crafted foods as a gift of my love, so I make sure to include treats that all of my loved ones can enjoy safely.
In my ongoing attempts to evolve these holiday favorites into responsible culinary delicacies, I present to you now my answer to both "cranberry sauce" that is often too tart for my tastes, and "stewed apples" which can be too sweet: Mulled Apple and Cranberry Compote.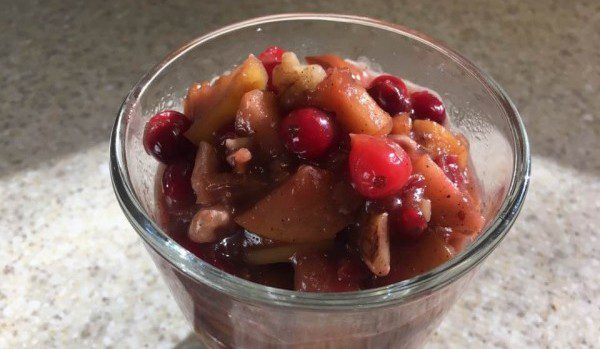 This recipe is vegan, gluten-free, and is naturally sweetened. Should someone on your guest list have tree-nut allergies, see about replacing the walnuts with sunflower seeds. Then, just about everyone should be able to grab a spoon and dive right in.
Mulled Apple and Cranberry Compote
(vegan, gluten-free, naturally sweetened)
2 tablespoons coconut oil
5-6 small gala apples, cored, diced into small pieces
2 cups fresh cranberries
1/4 teaspoon freshly ground nutmeg
1/4 teaspoon ground clove powder
1/4 teaspoon ground allspice
1/2 teaspoon ground cinnamon
1 fresh orange, first grate 1-2 tablespoons of zest from the peel, then juice the orange
1/2 cup apple cider
1 teaspoon Bragg's Apple Cider Vinegar
2 tablespoons tamari sauce (organic, gluten-free), or Bragg's Amino Acids
1/2 cup maple syrup
2 tablespoons arrowroot powder (or cornstarch) mixed with 2 Tablespoons water
1/2 cup chopped walnuts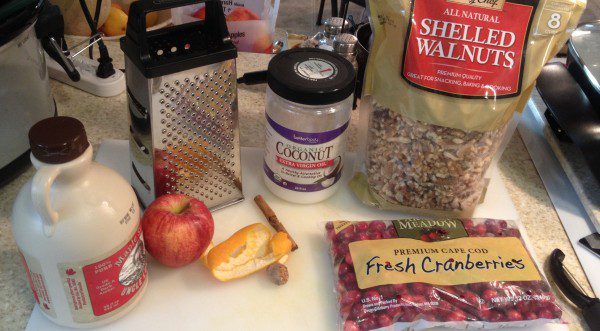 In large, deep skillet over high heat, melt the coconut oil. When its hot, saute the chopped apples for a few minutes. Add cranberries, saute a few minutes more. Add the dry spices and stir in.
Reduce heat to medium-low, add the juice and zest of the orange, apple cider, and vinegar, tamari sauce, and maple syrup. Stir, cover and let simmer for 5 minutes or so, until the cranberries are softened enough to begin to split.
In a small bowl, combine the arrowroot power or cornstarch with 2 tablespoons of cold water and mix until smooth, pour over the fruit mixture, add the walnuts and gently fold it all together. Allow to simmer uncovered another 2-3 minutes until the sauce is thickened to a syrup consistency.
Turn off the heat, cover again, and leave it to sit, allowing the spices to mull for 15 minutes or so more.
Test a bite and add salt to taste.
Serve it as a side-dish on it's own, or as a sweet garnish for ham, pork tenderloin or turkey. Even better, save it for a dessert, and serve it warm with vanilla ice cream à la mode. Should there actually be left-overs, the next morning try topping your waffles or stuffing a crepe!
As for the Witchery, the orange and mulling spices all have fire and solar associations, which is why these are traditionally used around Yuletides, to both physically and spiritually warm the cockles of our hearts. They remind us that even though the sun wanes into the darkest, longest, coldest nights, that at Yule a new hope is always reborn. This season, we may need that reminder more than ever.
Many blessings of sweetness during this Yuletide season!
~Heron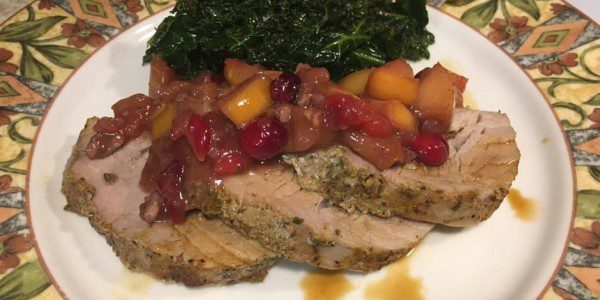 *All photos by Heron Michelle