Back in college, my roommate Marcy would call my creations in the kitchen "Cabinet Cooking" because no matter how bare they seemed to be, I could go in there and whip up a tasty meal to keep us going. It may not have been gourmet, or even all that nutritious, but we filled our bellies with something and it tasted good. In short, we survived.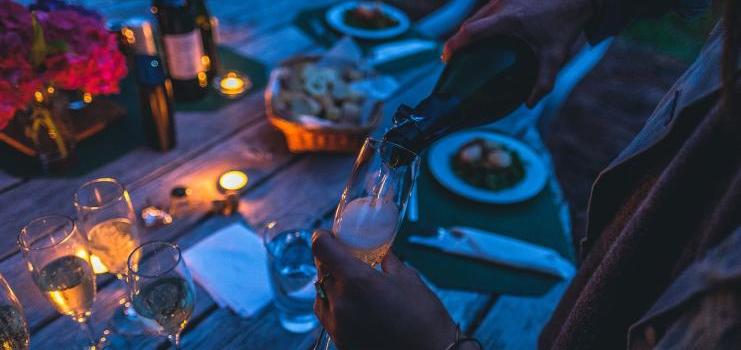 We finished our degrees, and went on to make big money in our chosen professions. We would gather as 30-somethings and hold fancy dinner parties replete with phyllo dough-wrapped delicacies, compotes, and shi-shi hors d'oeuvres. We made recipes with exotic ingredients we couldn't pronounce, nor even knew which aisle on which to find them at the Whole Foods. We became foodies with plenty of disposable income for things like oil-cured sun-dried tomatoes and Gluten-free Tamari, who would laugh over our glasses of fine wine and craft beer, and tell the tales of the cabinet cooking in days of yore.
Yeah…times change, professions change, marital status' change. As it turns out, surviving college teaches you a LOT more than just how to do a future job. Lately, I've resurrected those skills and elevated cabinet cooking to an art form. I'll call it Broke-Bitch Gourmet for days when I need to turn tap water, a bag of reeeallly old onions that have seen a much better day, refrigerator remnants and average condiments into something absofreakinglutely delicious.
On today's installment of broke-bitch gourmet, I present for you…..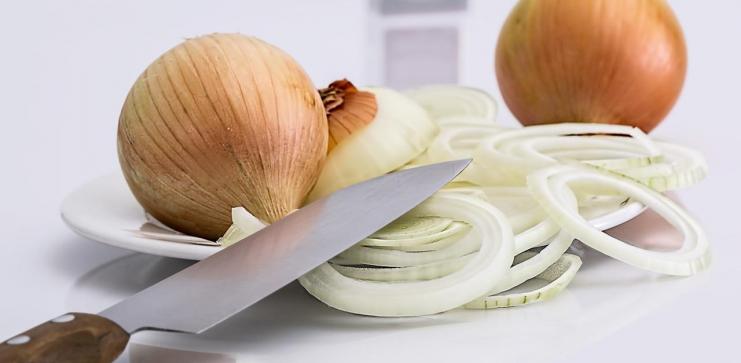 Italian Onion Survival Soup
Ingredients:
a few tablespoons of some sort of oil: Extra Virgin Olive Oil is best, but canola or another mild cooking oil will do in a pinch.
2-3 onions, dry parts removed and thinly sliced from stem to root
3-6 cloves of chopped garlic, or about a tablespoon of prepared chopped garlic from a jar, which I had, and a few tablespoons of the water from the jar.
2 teaspoons of dried Italian herbs, like sage, thyme, oregano, marjoram, basil, rosemary…or an Italian seasoning blend.
1/8 cup of Balsamic vinegar. I didn't have any, but I did have a bottle of balsamic salad dressing in the fridge. OR some Worcestershire sauce would have been a good substitute.
4 cups of water, or canned stock, if you have a bouillon cube, more the merrier
4 tablespoons of soy sauce – or 4 packets of soy sauce they give you with Chinese take-out and may still be hanging around the bottom of that random drawer in the kitchen.
Slices of sandwich bread, or salad croutons. Crusty french bread is preferred, but who are we kidding? Broke bitches don't keep french bread in very often.
Slices of white deli-cheese you can get for sandwiches. Provolone, Swiss, or Mozzarella. Or some shredded cheese blend they sell for pizza.
Black Pepper to taste.
Heat the oil in a deep skillet. Saute the garlic briefly, then add the onions and a dash of salt to get them cooking. Saute for about 7 minutes on med-high heat to soften. Reduce heat to med-low and continue sauteing, stirring occasionally for 25 minutes more until they caramelize, adding a touch more oil as needed not to burn.
Add the herb and the vinegar to deglaze the pan and stir up all that caramelized goodness. Tweak up the heat a bit. If you have a "stock" of some sort add it now, (this could be a can of chicken/beef/mushroom stock.) Or add plain water and a bouillon cube if you happen to have one laying around the cabinets. I'd say that a packet of ramen noodle seasoning can be used at your own risk, though in good conscience, I must warn you that the MSG content may not be worth it. Add the soy sauce to make 4 cups total liquid. Return to a simmer for a few minutes.
Taste it. If it needs something more, try more vinegar and Italian spices. If it still isn't salty or complex enough, try a splash more soy sauce, but know that you are wrecking your blood pressure with all that sodium.
Pour it into a heat-safe bowl. If you have croutons, toss them on top. If you have a spare slice of bread, toast it and lay that on top. Cover with one slice (or shreds) of deli cheese. Provolone or Mozzarella is the best. DO NOT ruin this soup (or your body) with American Processed Cheese food. Just don't do it! You are better off just skipping the cheese part if you don't have a good white cheese. Then you can either just let it melt a minute or two, or pop it under the broiler in the oven for a few minutes and let the cheese melt and get toasty on top.
VOILA!
This recipe might not look like much, but the onion and garlic broth are incredibly good for you, immune system boosting, and perfect should you ever catch a cold and need some restorative hot broth.
May you live to tell the tale of your "Cabinet Cooking" adventures.
~Heron Michelle