I feel the autumn season approaching, and I suddenly yearn for fuzzy sweaters, chill air, and comfort foods. For me, pasta is one of those comforts, and this recipe is a favorite. Especially so when paired with a tangy Caesar salad, and a complex red wine. Add a loaf of crusty, garlic bread and it's the perfect dinner party meal, easy to make enough to share with friends, while enjoying the dark nights with candles and conversation.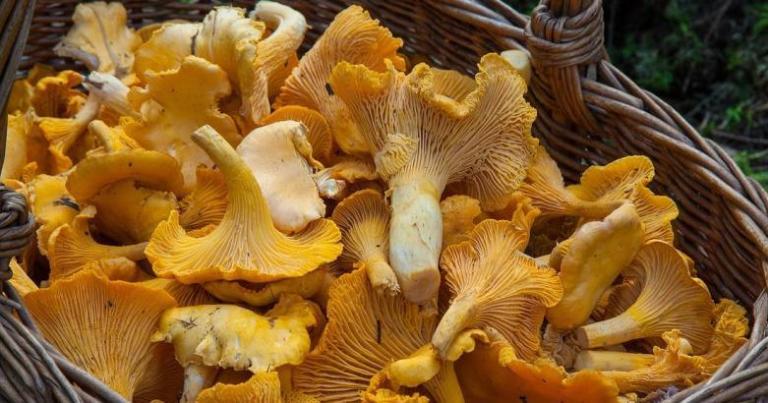 For me, the Mabon harvest season is about gratefully enjoying our bounties by sharing them generously with our friends around a shared table. These celebrations maintain the balance of abundance and gratitude, solitude and social interaction. The days and nights equalize once more, then slip into the quiet deeps, but before then, FEAST! As Mabon gatherings are planned, I'd consider this dish a good pot-luck contribution choice.
Why have I named it Fungus Aradia? Because this is an Italian-inspired dish with fancy mushrooms that is absolutely Divine, and I'm stretching for witchy names; just go with it! Perhaps this dish may be enjoyed as you read this classic foundation text of modern witchcraft, Aradia Gospel of the Witches, by Charles Godfrey Leland. Hopefully, Maddelena of Florence would approve of our meal.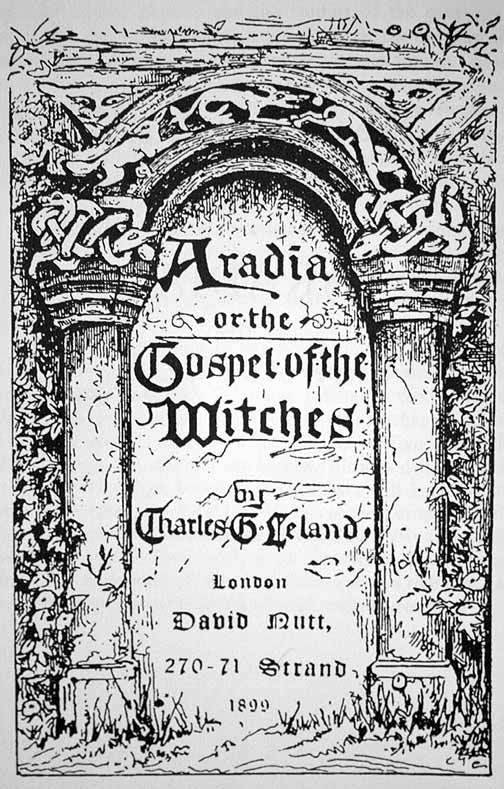 Fungus Aradia with Pappardelle Pasta

Ingredients:
1 pound of pappardelle (or tagliatelle) pasta (wide, flat ribbon noodles)
3 tablespoons butter
3 tablespoons olive oil
1/2 pound of thick sliced pancetta, cut into bite sizes 1-2″ strips
3 medium sized yellow onions, sliced into 1/8 inch ribbons
2 pounds of assorted fresh fungi (crimini, chanterelles, portobellos, porcini, white button) sliced 1/4 inch thick or halved if small.
3 Tablespoons balsamic vinegar
1 Tablespoons chopped fresh sage
1 Tablespoon fresh thyme leaves, stems removed.
2 cups prepared mushroom stock
1 1/2 tablespoons minced garlic
1 tablespoon corn starch stirred into 2 tablespoons cold water
sea salt and black pepper
freshly grated Parmesan cheese.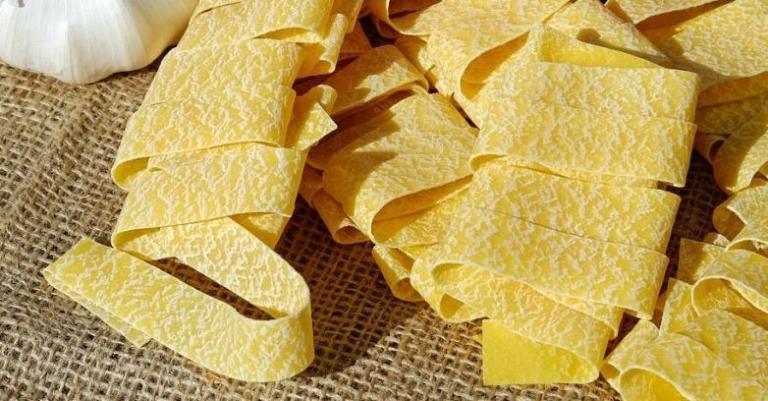 Directions:
Put your pasta water on to boil, heavily salted.
In a large saute pan or deep skillet over high heat, warm the olive oil. Add the pancetta and stir occasionally until lightly browned.
Lower heat to medium-high, add onions and saute until tender, 7-8 minutes. Transfer onions/pancetta to a separate bowl and set aside.
Meanwhile boil the pasta according to package instructions until al dente. Drain and transfer noodles to a large serving bowl.
In the same skillet as you cooked the pancetta, melt the butter and saute the mushrooms and garlic just until they release their liquid and soften. (You may have to cook the mushrooms in 2 batches depending on the size of your pan.) Add the onion/pancetta mixture back into the pan with the mushrooms.
Add the balsamic vinegar and stir up any good caramelized bits. Add the sage, thyme and stock and simmer for a few minutes. Stir in the cornstarch/water mixture, until sauce is thickened. Remove from heat. Season to taste with salt and lots of black pepper. Pour mushroom sauce mixture over the pappardelle noodles and toss gently to incorporate. Serve with a liberal amount of grated Parmesan cheese sprinkled on top.
Enjoy!
~Heron Michelle