The wheel of the year turns on, and we arrive at the Sabbat of Yule on the winter solstice, when the sun enters Capricorn (December 20-22.) On this longest night of the year, we gather friends and family around the hearth fires, to jingle bells, feast, toast the wassail, and regale each other in song and story until the wee morning hours. We sit vigil to the birth of the new baby sun, the infant God reborn anew to the Goddess. Like the New Year's traditions of old, we welcome "baby new year."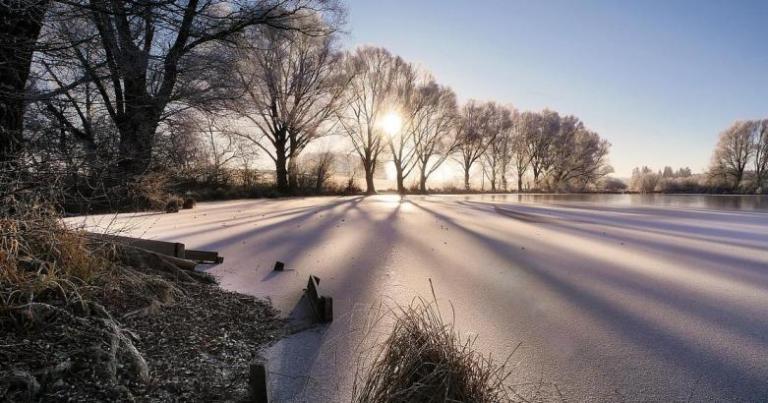 "As the sun enters Capricorn, Saturn and Capricorn have ties both to the old and the young, as in handing off responsibilities to the next generation. Saturn has been transformed into Father Time or the Grim Reaper, but who hands off to the Baby New year, like the old god giving the reigns to the new child god." From Christopher Penczak, Outer Temple of Witchcraft, pg. 365
Yule is the celebration of hope, returning light and life, even in the heart of the darkest night. Like the yin/yang symbol, each pole contains the essence of the other side. At Summer Solstice, when the light was strongest, we faced the defeat of the sun and the long dark shadows cast before us. Here at the Winter Solstice, in the cold and dark, we acknowledge that the darkness is defeated by the light once more and will grow stronger and the days longer each day from here.
"From out of the deepest, darkest night of the year comes a "new-born" sun, full of promise for days of greater light and warmth. It is this event that symbolically reminds us that light comes out of our darkness, the chaos of our lives, the heartbreak and the pain we sometimes endure. Yule is about promise." From Wicca: A Year and a Day, by Timothy Roderick, page 67
Modern Paganism especially continues the old European folk traditions at this time of year, because they are good magick, steeped long and strong in Western society's consciousness. Most delicious among these magickal traditions is toasting the Wassail.
Wassailing We Will Go: Sun and Fire Potion
Many of our "holiday" spices of cinnamon, orange, nutmeg, ginger, allspice, etc, all have solar and fire magickal associations. Wassail punch is a traditional alcoholic beverage at this time, as well as Mulled Cider, this non-alcoholic first cousin. These drinks become solar potions that actually do heat you up, but also would bring you in resonance with the newly returning solar energies. This drink in traditionally prepared and shared around Yule as a means invoke the sun, and bring us cheer as we face winter's cold darkness.
"Here We Come A-wassailing (or Here We Come A-caroling) is an English traditional Christmas carol and New Year song, apparently composed c. 1850. The old English wassail song refers to 'wassailing', or singing carols door to door wishing good health….The wassail bowl itself was a hearty combination of hot ale or beer, apples, spices and mead, just alcoholic enough to warm tingling toes and fingers of the singers." Wikipedia

Here we come a-wassailing
Among the leaves so green;
Here we come a-wand'ring
So fair to be seen.

REFRAIN:
Love and joy come to you,
And to you your wassail too;
And God bless you and send you a Happy New Year
And God send you a Happy New Year.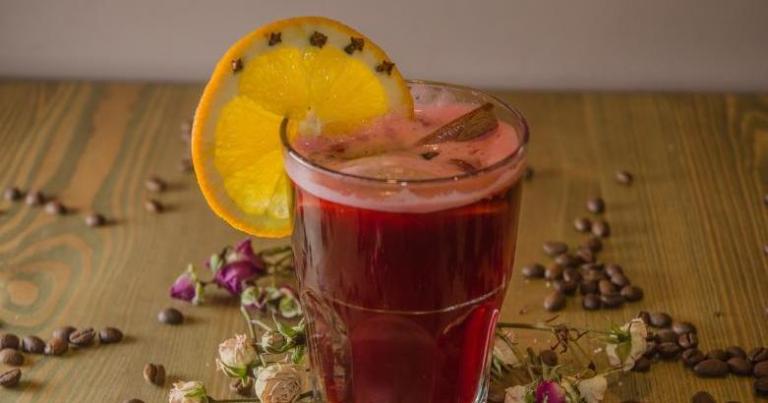 Wassail Punch
Ingredients:
2 quarts apple cider (I prefer the organic, murky stuff in the refrigerated section over the refined clear apple juice in the aisles. But sometimes the cider needs a bit of sweetening with some honey.)
2 cups orange juice
2 cups brandy, or spiced rum (I prefer Captain Morgans.)
1 tablespoon dried All-spice berries
2 cinnamon sticks
1 small orange, sliced into 4-5 rings
1 tablespoon whole cloves
Ginger-ale (optional)
Directions:
Slice the orange into rings and stud the peel with the whole cloves. This is pretty, but it also helps to keep the cloves from being scooped into your cup this way, and that can make for some floating fire bombs in your cup. In a crock pot, set to warm, add all the ingredients and let warm for several hours before serving. Or you can warm this in a saucepan on the stove, on low. This is called "mulling." If you would like to serve it to the kids, simply leave out the alcohol. You can also add a splash of ginger-ale to give it some kick and bubble.
May your days be merry and bright this holiday season,
~Heron