During the Imbolc-tide leading up to High Winter, I received a message from the dark earth below me. As I observed the yellow grass in my back-yard temple, and how it ceases to grow in winter… and the tulip poplar tree stands so still, stripped bare of his leaves, they reminded me about the importance of dormancy. As I glide down the post-Imbolc ebb, I find being-ness. Winter teaches me to shut-up and listen, observe, be present in the NOW. I am tasked to Be Silent. Silent like that "B" we don't pronounce in Imbolc. (im'molk) <cackle>
Divine Guidance has such a sense of humor when They speak to me. Real comedians, that lot.
Put the "Be" back in Imbolc, they chide.
Be silent and still as the dormant Earth.
Rest in preparation for what is to come.
All potential begins in the dark pause.
Life is born of last year's death,
so let it die away, let it decay,
to nourish these new seeds.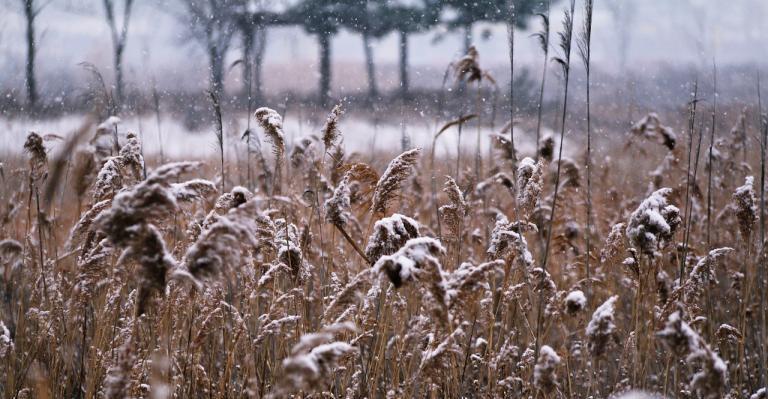 Mysteries found in the Darkness
Which reminds me of the mythic tale of the descent of the Sumerian Goddess Inanna, Queen of Heaven and Earth, as she journeyed into the domain of her sister, Erishkigal, Queen of the Underworld. At each of seven gates, Inanna was stripped of all ornament, social trappings and hubris, layer by layer. She arrived naked and is killed, but she knew this would happen going in. Through ingenuity, humility and an understanding of these mysteries of life and death, she is restored. Only then could she ascend into her true power. These are the initiatory rites of Witchcraft. You must willingly die, in order to fully live.
"Only then did she know her true powers. Only then did she know the mysteries. Only then did she know the paradox of giving and receiving, the paradox of life and death, union and separation. Sacrificing herself to herself to learn the mysteries." (1)
Witches learn these mysteries in the darkness. All of life's cycles begin in the pause that hangs between, in the liminal spaces. Dark moon, winter, apogee, mutable, death…they aren't the ending at all, but the transmutation into our renewal. Yet, so often we rush to skim through, or better yet, to skip over that "death" part altogether. That bit is unnerving. That bit scares us. If you're stuck, chances are that you haven't given death its due attention.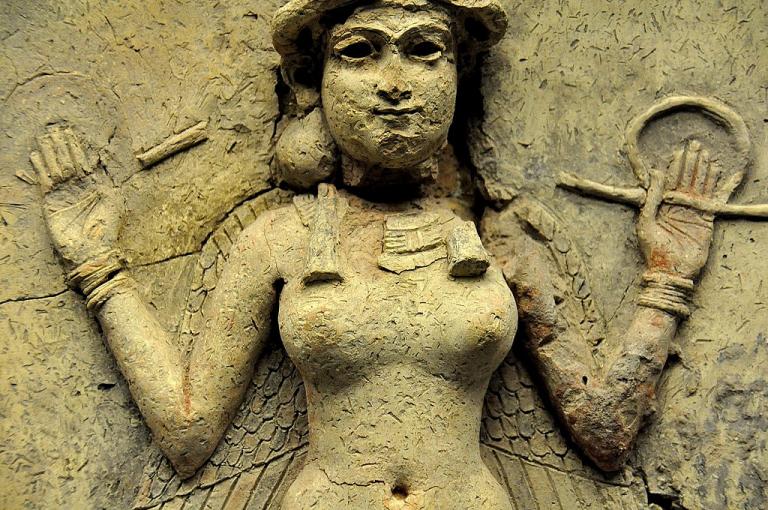 Witches Live Sideways
Some religions focus all their energies "upward," on going to a heaven someday, or "downward" in trying to avoid a hell. Some focus "forward" on a next life, or "backward" to make reparations from a past life. I think the point of witchcraft is to live "sideways" right here on planet earth, right now. We should be "of the world" It's the best part of witchcraft. Enjoying this life is the prize.
Our toes may dig deep in the underworld, our hair may be tangled with stars…the Otherworld is a place we can visit, but our magick is for the middle world. Our praxis creates within *this* incarnation with both reverence and mirth. To be an effective creator, means that we, too, must learn to die regularly, and with grace be reborn.
"For there are three great events in the life of man: Love, Death, and Resurrection in the new body; and Magick controls them all." (2)
Naked Truth of Winter
Like my Tulip Poplar Tree, we must take our winters. Without apology, we draw within, drop the pretense, and dwell for a time in our naked truths; no lipstick, no earrings, no spanx, no f*cks to give that our crow's feet deepen, and our silver burnishes the edges honed through experience.
In winter, witches revisit their personal underworld to let die whatever old version of themselves they've outgrown. Then, through the Turning of the Wheel, they are reborn anew.
So, put the Be back in Imbolc, enjoying simple presence within the winter silence. Rest hopefully within this death, like a seed awaiting spring. That which you seek this turning is already stirring within you. Nourish that seed this winter with the being-ness of self-love, and as the wheel turns toward Ostara, it will grow.
Heron's Self-Love Affirmation:

I am that I am.
I am whole and complete.
I am a Perfect Child of the God/dess.
I am loving.
I am lovable.
I am love.
~Heron
---
1) Paraphrased from the myth of the Descent of the Goddess found in Christopher Penczak's Living Temple of Witchcraft, Vol. 2. This version is an excerpt found within the Third Degree Rites of The Sojourner Tradition of Modern Witchcraft, written by Phoenix Echelon, founding High Priest.
2) Legend of the Descent of the Goddess, Figure 1. Living Temple of Witchcraft, Vol.1 by Christopher Penczak, Llewellyn Worldwide, Woodbury, MN, 2008, page 36.