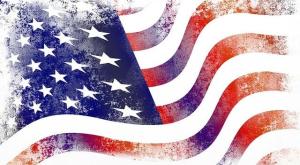 Why? Keep Reading
Feb. 1 may be one of the most significant – but barely remembered days — in U.S. history. Let me explain.
National Freedom Day isn't celebrated the way Americans celebrate July 4th, but it's a pivotal day in our nation's history. It's an independence day of sorts for a large segment of the population.
How so? It's the day in 1865 when President Abraham Lincoln signed a proposed amendment to the U.S. Constitution that would outlaw slavery. Congress had already passed the legislation, but three-fourths of the state legislatures still needed to ratify it for it to become law. They did so by December 1865, and at long last, slavery was officially banned in the U.S.
How Did National Freedom Day Begin?
National Freedom Day came into being more than 80 years after Lincoln signed the proposed amendment to the Constitution. The signature of a 20th century president — Harry Truman – designated Feb. 1 as National Freedom Day in 1948.
It was, according to the Library of Congress, a day "to remember that the United States is a nation dedicated to the ideal of freedom." Click here to read more.
National Freedom Day was the forerunner of Black History Day and Black History Month, with the latter being recognized in 1976. Black historian Carter G. Woodson began working for recognition of black history in 1926.
The son of former slaves, he "strongly believed that Black people should be proud of their heritage and all Americans should understand the largely overlooked achievements of Black Americans," according to the NAACP. Read more here.
More to the Story
There's more to the story, however, and it begins with a former slave named Richard Robert Wright Sr.
Wright was born into slavery in 1855 but rose above his roots in a major way beginning when he was a young man.
He was valedictorian of Atlanta University's first graduating class in 1876. (Atlanta University is now Clark Atlanta University.)
He went on to play an active role in Republican politics during the last half of the 19th century.
Wright served as a major in the U.S. Army during the Spanish-American War of 1898. He was the highest ranking African-American officer in the army and the first black paymaster, according to Wharton Magazine.
He founded a high school and college and served as a college president, as well.
He also owned several newspapers.
Later in life, he became interested in starting a bank. That desire led him to enroll in the Wharton School of Business at the University of Pennsylvania. He then opened the only African-American-owned bank in the North and was a founding member of the first African-American banking association.
But Wright didn't stop there. In 1941, he called a meeting of local and national leaders to discuss recognizing Feb. 1 as National Freedom Day. It was, after all, the day that Lincoln signed the proposed constitutional amendment to end slavery. Wright then lobbied Congress to create a day when all Americans celebrate freedom.
One year after Wright's death in 1947, both houses of Congress passed a bill designating Feb. 1 as National Freedom Day. President Truman signed it into law in 1948.
To learn more about Wright, check out BlackPast.org, a web-based reference center that focuses on African-American history. Read more here.
How Do We Celebrate Feb. 1
National Freedom Day celebrates the freedoms that Americans enjoy – freedoms we should never take for granted.
You may want to talk about those freedoms on social media, learn more about the Civil War, read the 13th amendment in its entirety, start a discussion group, debate American freedoms or enjoy a community event. Also, keep in mind that the day is an observance, rather than a public holiday.
How Does This Relate to Religion?
You may wonder why I'm writing about National Freedom Day. This blog is, after all, about Christianity.
My reasons are steeped in American history and my faith. Feb. 1, 1865 is the day when the United States officially recognized slaves as real and complete human beings and moved to give them their freedom.
Lincoln's signature on the proposed amendment didn't free the slaves, but it signaled that the U.S. was ready to recognize each slave as a full human being and citizen.
Until then, slaves were considered to be 3/5ths of a person when determining congressional representation. The amendment also was the first official step in giving those slaves their freedom.
Feb. 1 was a milestone in the country's history.
Equal Parts of God's Family
Admittedly, the Christian church has a checkered past on the slavery issue. Most churches supported the institution until the 19th century, when people began to take issue with it and denominations began to split.
Slavery was a moral issue in the 19th century, as were segregation and Jim Crow laws in the early 20th century and racism and gender rights in our time.
For me the bottom line is that all people are God's creations. He made us in his image, and we are his children regardless of race, culture, sexual orientation or gender. As Christians, we should stop focusing on our differences and see ourselves as equal parts of God's family.
National Freedom Day is a reminder of who we are, how we reached this point in history and what we need to celebrate.