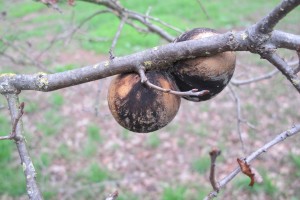 I had heard good things about Simone Weil for many, many years. I suspected she had something important to say to me, but I was also pretty sure that her writing would be rough going. I was right on both points.
A couple years ago, I finally buckled down and did some heavy reading. Here's what I learned:
Weil's Waiting for God was first published, posthumously, in 1951. And, yes, Waiting for God is a dense, highly politicized book. (Weil had been a Marxist and trade unionist before encountering mysticism.) But her startling insights into the nature of God and God's relationship to humanity remain fresh and are truly worth the struggle through this imposing text.
Weil's life was a short one. Born in Paris in 1909 to an agnostic, middle class Jewish family, she became a Christian but refused baptism for complex reasons explained in detail in Waiting for God. She died at the age of thirty-four of physical and mental exhaustion, after allowing herself only a meager diet in solidarity with society's poor and the soldiers suffering on the battlefields of World War II. I'm inclined to conclude that Weil was an anorexic ahead of her time, but that doesn't mean she isn't also the modern-day saint and mystic that many believe her to be.
Listen to Simone Weil for yourselves in these selections from Waiting for God:
Prayer as Attention
"Prayer consists of attention . . . Students must therefore work without any wish to gain good marks, to pass examinations, to win school successes; without any reference to their natural abilities and tastes; applying themselves equally to all their tasks, with the idea that each one will help form in them the habit of that attention which is the substance of prayer." — Page 59
Sin
"Sin is not a distance, it is a turning of our gaze in the wrong direction." — Page 124
God Is God Loving God
"God produces himself and knows himself perfectly . . . But before all things, God is love. This love, this friendship of God is the Trinity . . . The love between God and God . . . in itself is God." — Page 126
We Are the Space Between God and God
"For those who love, separation, although painful, is a good, because it is love. Even the distress of the abandoned Christ is a good. There cannot be a greater good for us on earth than to share in it. God can never be perfectly present to us here below on account of our flesh . . . The universe where we are living, and of which we form a tiny particle, is the distance put by Love between God and God. We are a point in this distance . . . " — Page 127
Hmmmm. Amazing stuff, don't you think?
"Waiting For God," by Simone Weil, Harpercollins.
If you enjoyed this post you might like "Can a Christian Say Kaddish for Her Jewish Aunt?" Also, "Armistead Maupin: The Man Who Wrote the Quintessential San Francisco Novel on a Newspaper Deadline." Barbara's book, "Wrestling with God: Stories of Doubt and Faith," is available from Patheos Press.