"All are equal in the light. No one should feel abandoned, scared,
or lonely in my presence. The light I shine shines on all."
                                                                                The Great Sun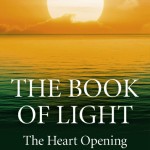 On December 21st 2012 we will be entering a wonderful period, not the end of the physical world but the rise of the feminine. The Divine feminine is upon us, and she has been suppressed for way to long. This period finally marks a turning point in consciousness, a turning point in balance, and the end of the old and beginning of a creative period we have never experienced in the collective before. This is an exciting time in her story and his story. For it is the end of the story of separation.
And as you might guess we forgot that everything is built on stories.  We each have a storyteller in our minds which needs to be looked at, observed, and seen for what it actually is, just a story.  We have stories about our selves, families, society, traditions, religions, nations, and yet they are stories, which we tell over and over which forms beliefs. So how can we drop out of the story and into our hearts? How can we shine our light?  Express our great work? Listen to our innate higher selves?
On November 21, 2012 O Books will publish a book called "The Book Of Light: The Heart Opening written by David Matthew Brown. The book focuses on the converging feminine and heart, it allows the reader to end their story and rest in the creative impulse of their hearts which are playful, filled with wisdom, innocent, and still.
The Book Of Light introduces the reader on how to deal and manage the storyteller in your their heads and connect with what the book refers to as, "the Queen," she is the heart and master of your life. The Queen stays in her kingdom and understands that wisdom is found in stillness. With the Queen in charge she uses the mind when she needs too and doesn't let the mind use her. Once the Queen is discovered then the feminine can be honored and a reverence for life will be the movement of the individual.  This is real transformation. Honoring the feminine energy.
The Queen listens, makes clear decisions, and knows how to stay in her kingdom. The Queen is a authentic leader from the heart center, she works with inclusion of all, and doesn't except exclusion.  Because when the feminine rises in us and is honored then living in lack and limitation falls away.
" A disciple asked the queen, "Where did the foolish storyteller
come from?" The queen responded, "Perhaps the
better question is where does light come from?"
The reader becomes both the master and disciple of their life. The first book is on the Queen and how to work with her, so it is a meditative guide to understanding the master and how she works in you, the next 5 books are used to guide the practice of the reader.
By picking of this small book you are being initiated back into your light and you are declaring that you are powerful, that you are unconditional love, and that you are humbled by such greatness. With the discovery of the light comes responsibility. You are responsible for how you use this innate wisdom.
After your discovery, you may discover your great work on this planet. This is the little book that could. This book is about who you really are and how we separated and got lost in our stories as a society, and individuals. We are coming home to our whole nature now.  By reading this book, you are a rebel.  Our condition societies are collapsing before our eyes, and inclusion is the way of the world.  It is happening whether you like it or not, but remember that is just another story.  Whether you like it or not is of no concern to existence.
A disciple asked, "Dear queen why do we have the story?"
The queen gently reminds the young disciple, "Why am I
scared to be alone? Without answering this question
thoroughly, you will only have the story. When you find the
answer to this, you will find the cause of all your troubles,
and you will discover the light that you are."
So if you find yourself in loss or lost in your life now, searching seeking, or even if you just need a pick to re-inspire you, then "The Book Of Light" is your book.  I have worked with celebrities, leaders in business and spiritual communities, individuals, and many others. What I have recognized in my work, as a healer is everyone is tired of feeling disconnected from him or her self.  As you know when you are feeling disconnected from yourself, you will disconnected from the whole. I have a 5 year-old daughter and she inspired the writing of this book.  She taught me to connect to the power of the feminine, and when I was able to that, the world I told a story about crumbled and a new world came forward; a more manageable world, abundant, giving, and understanding.  I finally understood and continue to understand what it means to live inside your self and listen to the existence within and take action from there.
This book is my experience on tapping into the rise of the feminine and what I believe the Mayan's were talking about.  All cycles come to end and the conditional is crumbling because it is really exclusion.  Every condition must exclude someone, or something.  There must be a winner/loser, there must be comparing, competition, that comes in the condition, and so when we live a conditional life we become unhappy because we no longer respect the beauty of life, honor life, or even have reverence for it.  We are life! All of us, we exist, and we are unconditional.
I want to finish this article with what I call the "MEAL".  There is a lot of talk in being, being here, here and now, the presence, or getting out of the way, stop doing, and you may ask yourself well what does this mean?  Or how can I partake in this?
Mother nature points out that existence is a movement.  This movement is powerful and moves mountains.  So when you are able to quiet the storyteller, then you are able to direct the movement, direct your energy and activate the movement. We activate the movement with (Energy or E-motion), so you get an inspired thought in the movement it is then activated with joy, that emotion becomes action, which is love.  That is the importance of being present.  So we have "MEAL". Now in turn, when you are simply living conditional and doing all the time then the movement is all over the place and not focused, so the energy becomes confused, anxious, or worried and fear is the result, and that becomes action which still is called love.  Love? But how is it still the outcome of love when fear was involved? Existence is neutral in nature, by realizing yourself and knowing yourself, then you will see that all is love (unconditional), that fear is just an opinion.  By living conditional, you are lost in the story.  You are not your story.
PRE-ORDER your copy on Amazon  TODAY and give as stocking stuffers.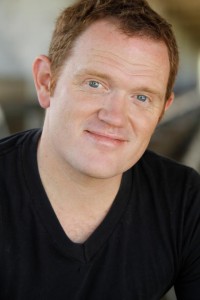 David Matthew Brown: David is an internationally sought after speaker of inspiration, Sound,         Energy, meditation, workshops, and breath work. Radio Host of Heart Talk Radio on Blogtalk. Has appeared as an expert on Radio/TV.  Has interviewed over 365 guests including Archbishop Desmond Tutu, Robert Taylor, Marianne Williamson, Byron Katie, Gary Zukav, and Michael Beckwith, and many others on peace, leadership, business, spirituality, love, and relationships.