Happy New Love 2013!! May the love you are be experienced now.  May you love and recognize the love you are in another.  I consider the work I do with bereavement, crisis support, as love in action.  I call this process Love sessions. Because frankly they are.  So where is this love that Jesus, Buddha, mystics, prophets have spoken of, it is in the best gift we can give ourselves, the present.
Just by your presence, which is listening without thought, we can help in healing.  Listening fully with the presence.  Some call this awareness. Awareness exist now. It is the place that has no labels, questions, thought about anything, it is the essence of the presence experiencing itself in another.
Our individual minds talk all day long, and it is up to us to know ourselves. That is our purpose. To discover that we are love and that love is far more real then the stories we create through fear.  We are distracted by this mind, the mind is in search of happiness, but happiness already exists.  The mind doesn't recognize that because the happiness it seeks is peace of mind.  So we have to be aware of the mind. The mind is not a good leader, it is awful. The decisions it makes when left alone are selfish.  As we begin to step into awareness, we begin to understand that the heart is more powerful, and uses the mind. So the mind is a better servant to the queen (the heart).
So in our love session, we begin to bring into light this mind, and allow the heart complete safety to express and live freely now. Now is freedom.  So this 2013, let it be guided by your hearts, and let your minds be in service to the heart.
If you would like to inquire on this process, then feel free to contact me and schedule a session for the NEW YOU! Lead from your heart. Be more creative, laugh more, travel, and love to adventure.  Express from your heart!!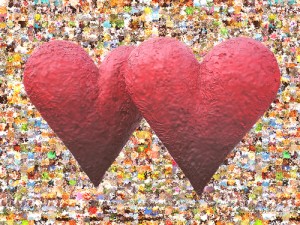 David Matthew Brown is a spiritual counselor/speaker and author of, "The Book Of Light: The Heart Opening"   He leads and facilitates workshops on Love. His counseling is based on connecting the client back into their spirit, "Love sessions".  By connecting into their spirit their life will transform and expand. He works in bereavement, crisis, relationships, etc…
Amazon: The Book Of Light: The Heart Opening