We have a wonderful opportunity in every situation to love. Give and receive love.  Simple.  Yes some have come into our lives it would seem from our limited perspective to cause hurt, pain, destruction, or lots of nonsense, but when we reflect on this, we will discover that we have done the same to others. As we grow inward in love for ourselves, and stand more in integrity and alignment in love, it actually becomes easier in understanding, "Forgive them they know not what they do."  Truth, and frankly in our own self-reflection, forgive us all, for we know not what to do.
We don't know what to do, because we are trapped in stories, pain, and rather than seeing it and forgiving our part, we hold tight, close down, and become survivalists on the planet. Yet our call is to the adventure of love. Every chance is a way of expressing love.  I was delivery some papers the other day and came upon two people fighting over something, both throwing self-hurt around, both drowned in thoughts about survival, as they signed the papers, for a second there was wonderful silence and peace in the air.  As I left the room it was still calm, not sure if the conversation continued, but love is always present.
Love space is all around. Sense now the space between your words, the space between someone else words, the space in the room, outside, just sense it, allow it.  Love space is everywhere.  It is in and out.  Simple. Love is simple, either it happens or it doesn't. Lets put labels aside and sit with, " either I choose to give love or withhold it."  Fear is over used in our society, people give it way to much power.  Use the word withhold.  For example if I was to ask you, "You are addicted to whatever, what are you withholding?"  You may contemplate it and make suggestions, then the question is asked "What are you withholding?"  "Love".  When someone worries, and if you are that person, ask, "What am I withholding?"  It is simple and profound and expansive. In war what are we withholding?  Yes love.  A bully withholds love from themselves as well.  If someone lies, betrays, rather than punish them and yourself, ask, "What are they withholding?"  Love from themselves. This is why Jesus could love another because there was only love, the rest was being withheld.
Understanding this can help with forgiving people and yourself easier. Why do we withhold? Who cares? Who really cares why we do it? Just understand that they are withholding love and that it is not personal.  The message is clear. Align with love and that starts with you.  Where are you with holding?  Bring love to it, understanding, and compassion.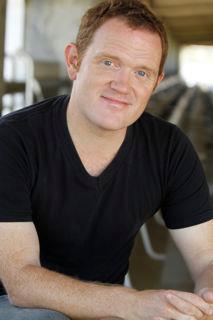 David Matthew Brown is a student, teacher, messenger of love and peace, author, "The Book Of Light: The Heart Opening"  David sees clients and opens up a "love space" for each person. With compassion he guides the individual into their heart.  He considers his work heart training.  If you would like to work with David email him:  semjase64@gmail.com
"This book would make Eckhart Tolle proud. It is simple, profound, and a true meditative experience." ~ Sacred Rose Reiki, Sacred Rose