"So do you like to dance?"
"well yea who doesn't…"
"What do you like to dance too?"
"My heart."
Smile, slight grin comes over her face…."What? Your heart? Really…"
"Yes. What do you dance too?
"I like pop, rock, well all kinds…as long as can move to it."
"Yes I like going to weddings and watch people dance to the YMCA…fun…yes I like dancing to everything too…"
"So do you want to dance?"
"Yes"
They grab hands and off to the dance floor. Life is a inner dance and outer. There is a place within that is free to choose and once you choose it, you begin a dance. A dance with choice. The discovery of this place is the adventure. And like all adventure's it is moment to moment, breath by breath experience, that you can't think about. Bad adventures are those lived in thinking about if you should do something and finally doing nothing. All adventures are a wonderful dance, starting with "YES" and allowing the adventure to take the adventurer. We are all on this adventure, discovering "the knower".
Karma is lack of harmony and when karma is free, then harmony follows.
Enjoy your fourth of July which marks freedom….may your freedom be discovered within and give up complaining, blaming, criticizing, gossip, and judgement, those are all signs you are not on a adventure, but that you have chosen to sit on the side lines and watch. Plus it probably shows that you may be living fully in the head, and life is alive. Thoughts are good when you need them, such when solving something in the moment. Other than that, discover peace, and freedom. Thinking is not living, it is dying. We live in a culture that admires thinkers, and puts down heart fliers. The mind is an aspect of the whole of you, you are made up of energy, heart, mind, body, and wouldn't be wonderful to connect them all and find out how powerful you are when they are one with the great Will.
Soar my friend…life is short in this body temple…you could go today, tomorrow, whenever it happens…don't be arrogant with your time here…laugh, laugh more, and give up unkind ways toward yourself and others…and remember, "The greatest discovery on this planet is who you really are", discover that and you will see me as well and we are one!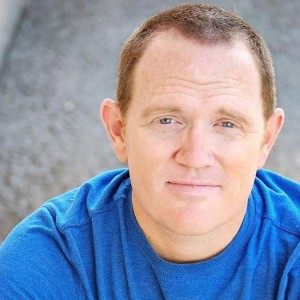 D Matthew Brown is a Heartspirational speaker, trainer, teacher, author, storyteller, and blogger. His clients learn how to live from the heart and lead. He is the radio host of Inside Out where he has interviewed over 400 people including, Desmond Tutu, Robert Taylor, Gary Zukav, Eric Pearl, Bryon Katie, Marianne Williamson, and Stewart Pearce. He loves his daughter and she is his great teacher.