Day 63 of 90 straight days of hot yoga at Moksha Yoga LA  and after experiencing a day that was non-stop busy, I showed up for the last class of the night, YIN with teacher Katie.  It was good to be back in one of Katie's classes, she has a warm presence and wonderful style of teaching.  In class today I recognized that the breath is a constant yes machine, that it never stops saying yes to now. That the breath is constant, and the mind is the only thing that resists right now.
So on my walk home I sat with that, and it occurred to me that the breath knows that there is nothing that can't be done.  Whether you are an athlete and under pressure, or a student taking an exam, or at work feeling stress, or sitting in traffic, what can you turn too, your breath.  The breath is so powerful that it can relax the mind in a crunch, it can relax the body in times of stress, and it can be used to simply meditate with.
In YIN practice tonight I was in awe of the beauty of the breath. It really is quite amazing.  It is like the breath knows the answer is here, it also knows that the answer will come forward in patience, in relaxation, and when we are not focused on the problem.  Because the breath is never focused on the problem, the breath is happening now.  Sit with the breath now.  Just be aware of the breath moving in your body, moving with ease and grace, and notice when you are thinking how it stops the breath, thinking gets in the way of the one thing giving you life, your breath. What is wonderful about this, is it teaches us that we are not "Human thinkers" or even, "Spiritual Thinkers," but we are "breathing" which is  "being".
Today's practice was a wonderful reminder of the true power of allowing the breath to guide us and rest here as it is. Because really what is there to defend, but out dated habits. When we control people, situations, life, we are selfish.  So practice allowing the breath and contemplate the breath and see where it takes you
On to day 64…Namaste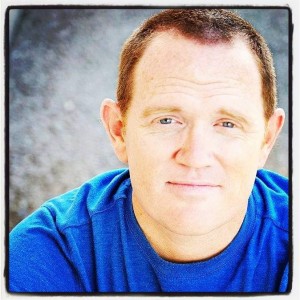 David Matthew Brown- Yogi