We are revolutionaries! Not the old kind, meaning the kind that go out and cause chaos, destroy people, property, and think that this behavior works. That behavior feeds back into the world system.  I am speaking to an inner revolution. Going inside yourself like the great teachers before you, like Jesus, Buddha, Krishnamurti, Rumi, Teresa of Avila, etc… We are geared to "know ourselves".  We are designed to love, be compassionate, kind, generous, abundant, healthy, and to feel.  We must be conditioned to hate, be violent, and these things happen because we have been conditioned to be thinkers and leave our feelings.  We are conditioned with confusion from the start, "In the beginning God created…" or "You were made in the image and likeness of God." Yet, we are told that somewhere along the line, that after being created as pure love from God, from the source of all life, which is perfect, which would make you a blessing, that some power then said, "You were born of sin". Thus taking the power of love from you, and giving it to man. Incredible, but true. There is one source and it is loving. But love must be discovered, and you must be the discoverer of it. No one can tell you about this great presence, which you are, you must discover it.
So man thought it could take your power from you, condition you into a worker bee, and it did. It broke you down, not in a good way or bad way, but in such a way, that you left who you were to follow the masses. Now is your time to find out who you are, just like Jesus, Buddha, Krishnamurti, Rumi, Teresa of Avila, etc… Are you not exhausted following others? Are you tired of not being heard? Tired of control?  We are here for a reason. Being here is the power of who you are. The mind is the only thing that needs to be looked at now, not investigated, but seen for what it is, a servant. The mind is a servant, not the master. Come inside and discover your master; who is waiting for you in your heart.  Look at those before you who discovered their true master, such as Jesus, Buddha, Krishnamurti, Rumi, Teresa of Avila, and all of these mystic's once they discovered it, they shared it,  preached it, wrote about it, celebrated the source with each of us, they couldn't help themselves.  But first they had to discover it. Are you ready to discover it? I have been helping and coaching people to discover this for many years. Are you ready to be a rebel? Do you want to rebel and discover what love is? Are you ready?
The choice is yours…..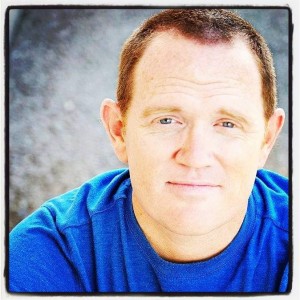 David Matthew Brown: The founder of Heartspirational. He speaks, teaches, facilitates, and is a Dad and practicing yogi.
"David's work is incredible, life changing, and he saved my life.  I was knocking on death's door, and I found David. He is a powerful healer."   Stephanie D
Contact David: heartspirational@mail.com