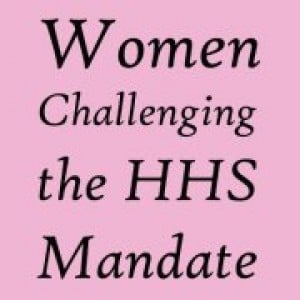 I said that the HHS Mandate robs women of their liberty in a lot of words earlier today. But like I said then, as a man, my opinion is discounted by HHS Mandate advocates.
But today is International Women's Day. Hooray! So below you will find a video where Gloria Purvis, among others, gives a great 7 minute talk that tells it like it is. Who is Gloria?
Purvis is a policy director at a major financial services company and a board member for the Northwest Pregnancy Center and Maternity Home.

She has worked with the National Black Catholic Congress, as well as with programs to foster respect for human life and sexuality in Maryland and Washington, D.C. She is also the creator and host of an upcoming EWTN series, entitled "Authentically Free at Last."
Sounds like someone I would like to listen to. And her talk made me think of something. You know how many of your friends, neighbors, relatives, love organic food and Whole Foods market, etc? Well, remind them that we've gone "organic" on everything except our sexuality. We're stuffing our bodies with hormones and chemicals when we don't have to. How weird is that? Yuk.
And then share these two videos from the Catholic Information Center with everyone you know. Seriously. Gloria's talk has only 305 views on You Tube? And the second has only 20?! Say it ain't so, dear reader. These talks need to be seen by a much wider audience. Share this everywhere where links are accepted. Nothing less than "viral" is acceptable!
And here is another short video with the women on the rest of the panel speaking out as well.
Maria Montserrat Alvarado works for the Becket Fund for Religious Liberty.
You can learn more about Gloria and her stand against the HHS Mandate in this article from EWTN News. Learn more about the Catholic Information Center at cicdc.org. While you're happily clicking and linking, check out the Facebook page of folks who sponsored the discussion: altcatholicah.