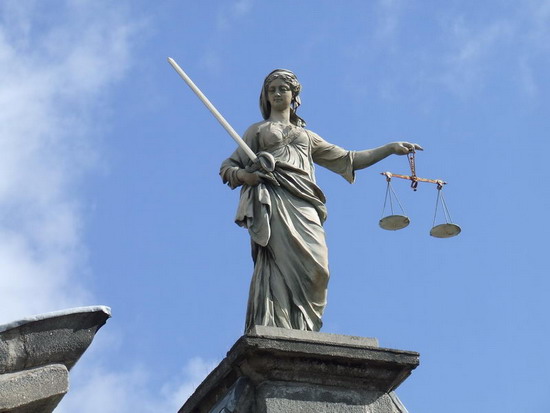 This broke about a half hour ago from the good folks over at Our Sunday Visitor,
At 11 a.m. Eastern time today, 43 Catholic dioceses and organizations — including Our Sunday Visitor and the University of Notre Dame — filed religious liberty lawsuits against the federal government in a dozen different jurisdictions around the country.

At issue are regulations that require Catholic organizations, employers and insurers to provide or facilitate abortion-inducing drugs, sterilization and contraception — in violation of their consciences.

Equally troubling is the extreme narrowness of the government's new test for determining which religious organizations are exempt from this mandate — which would appear to exclude Catholic schools, health care facilities, charities and others like Our Sunday Visitor.

In an editorial in OSV Newsweekly explaining why we're filing suit, we write:

Today, Our Sunday Visitor stands proudly with our fellow Catholic apostolates and with our bishops in resisting this challenge. We ask all of our readers to stand with us – in charity, praying first and foremost for conversions of heart; in civility, arguing the facts of this case without recourse to bitter partisanship or political rhetoric; and in solidarity, knowing that whatever sacrifices we bear and whatever challenges we endure, we are only doing what is our responsibility as American citizens practicing our faith in the public square.

Our Sunday Visitor's participation in the religious liberty lawsuit is consonant with our mission of service to the Church and the nation instilled by our company founder.

It seems to us hardly a coincidence that this suit is taking place in the centennial year of Our Sunday Visitor. Founded 100 years ago by then-Father John Noll, Our Sunday Visitor from its beginning sought to inform Catholics about the issues of the day, form them in the Faith, and defend that Faith from attack. It was Father John Noll who stood up to those who attacked Catholic immigrants as un-American and seditious. It was Father John Noll who faced down false preachers who spread slanders about the Church. It was Father John Noll who resisted the power of the Ku Klux Klan when it was such a powerful political force. And it is in his courageous spirit that we invoke as we engage in this great struggle today.

For more information about this lawsuit — including a full list of the other litigant Catholic organizations, a link to the filing itself, and a wealth of background material — go to www.osv.com/religiousliberty.
Original post at OSV is here. The sleeping giant awakes! It being a Monday, when I usually share a tune or two, after reading of this development the following song instantly popped into my head. Earworm courtesy of John Cougar Mellencamp.