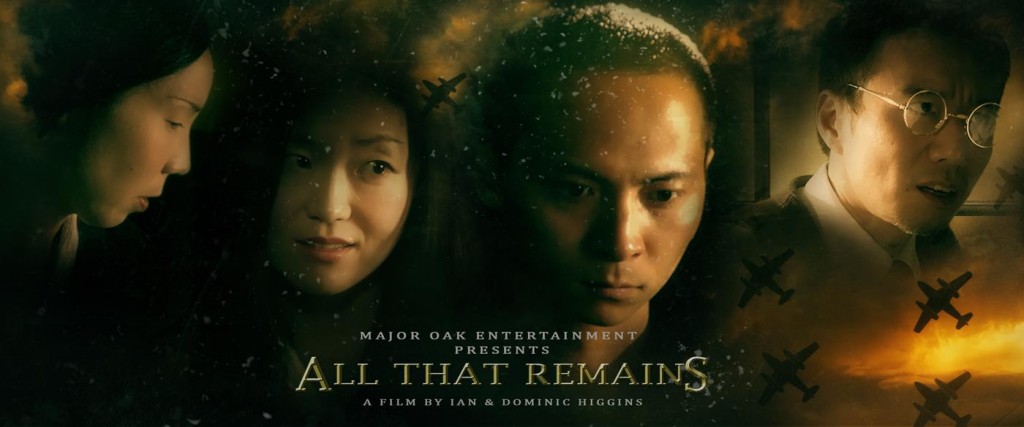 What's that? You forgot that I was your favorite film producer? Say it ain't so, dear reader. Surely you remember how it has been a lifelong ambition of mine to sit in a chair like this one, and act all "big shot" important on the back lot of a film studio.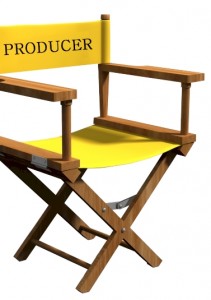 OK, so that never was one of my lifelong ambitions. So what? Facts are facts. And the fact is, Ian and Dominic Higgins have made me an honorary producer for the film version of the life of one of my favorite human beings, Takashi Nagai.
The title of the film is All That Remains, and you may remember me mentioning it here, here, here, and here. Check out this awesome poster!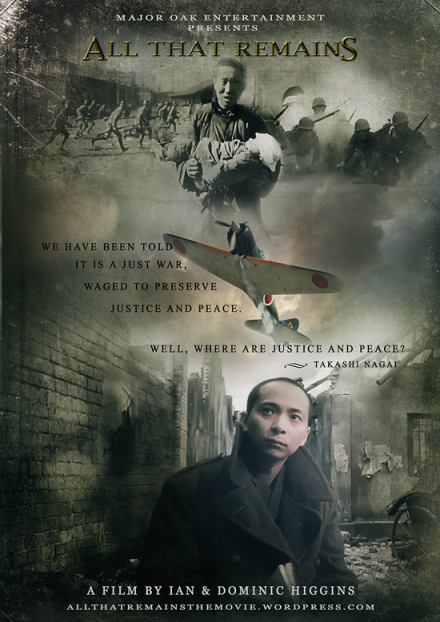 So far, since August 2011, you magnificent readers have supported this project to the tune of $10,000. You guys are the best backers on the planet!
The last time I posted on the project was back in July, when Ian and Dominic put out a casting call in England. Your donations helped us hire folks who deserve a roof over their heads and food on the table while bringing the story of the aftermath of the Nagasaki bombing to life.
Why, just the other day, the lads were filming scenes with extras out around South & City College in Birmingham. And check out how the fellas are filming our actors with green screens and other dark filmmaking arts in the clip below.
Whoa. How cool is that?! Check out the latest over at the production blog.
And now we can get to the part of this post about me being five dollars short. Over at Indiegogo, see, we've got a little fundraising goal for $7,500 which we need to reach in 15 days. The $5 part is the idea I have to try to meet that goal as painlessly as possible. Here's my thinkin'.
Over on Facebook, there are 1,223 wonderful people following this blog. On Twitter, there are 1,010 followers. Blogger still tells me that there are 443 followers, too. On top of that, the All That Remains Facebook page claims 328 followers. So breaking out my calculator, I find over 3,000 followers who I can let know,
"Hey, I'm $5.00 short. Could you help me out?"
If everyone did, see, it would be a bit of a crowdsourcing miracle and we'd make mincemeat of that lilliputian goal of ours by doubling it to over $15,000 and calling ourselves magnificent Patrons of the Arts.
Really. We could capitalize it like that and add it behind our names and everything. We could even put it on our resumes or hang the title in our cubicles and stuff.
Completion Funds is what we need, so click on the link below and break out your credit cards my fine, bonhomme, friends.
Then head over to the films' Facebook page and "like" it. Next, share this post with everyone you know, and even folks whom you don't. Finally, say a little prayer for the success of this endeavor.
And if I didn't say it already, thanks for your support!