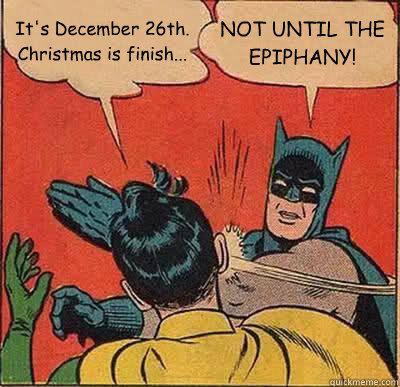 Sorry I didn't get your present out on Christmas Day, but it's still Christmas, so who's counting? Besides, what does a blogger give to the good folks who take a few minutes out of their day to stop by and see what's cookin' at Frank's place?
Well, how about I give you gratitude, and a warm word of thanks?
And I'll give you something that may make you smile like…all the cameo appearances on the Batman & Robin TV show from their classic Batclimbing gag.
While watching this clip, my entire childhood flashes before my eyes. Santa Claus even shows up! Roll tape.
http://www.youtube.com/watch?v=d85gkOXeXG4
I'm off to go read some Duns Scotus now. Joyeux Noël, and peace be with you always. 🙂