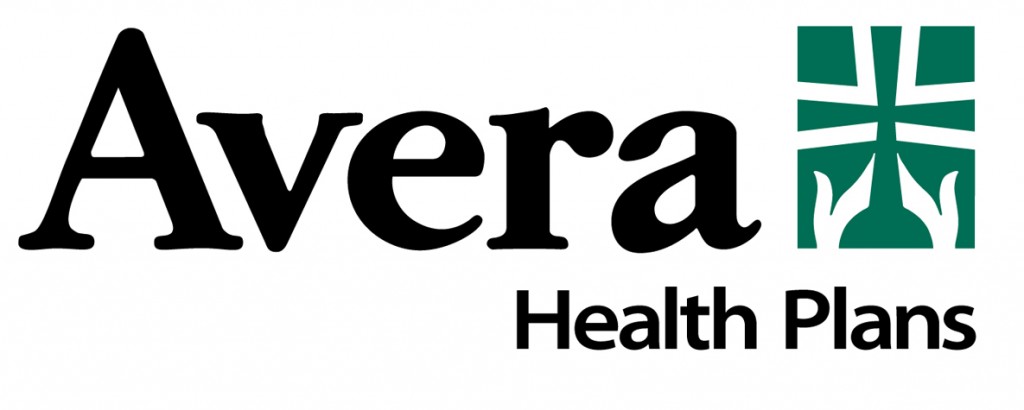 It seems like the first thing they do is remove their Catholic identity from their name. That way, see, the next step is just a business decision, or something. Mary Garrigan of the Rapid City Digest reports on Avera Health Plans move to comply with HHS mandate,
A Catholic-affiliated health care system in Sioux Falls is drawing criticism from Catholic bishops for its decision to offer contraceptive services coverage in some of its medical insurance plans in violation of church teaching.

Avera Health Plans recently chose to comply with a Department of Health and Human Services mandate that requires insurance plans to offer contraceptive services under the Affordable Care Act without cost sharing. Avera Health Plans is a wholly-owned but separate civil corporation within the Avera system.

The decision to comply with the HHS mandate, made earlier this year by Avera chief executive officer and president John Porter, affects only commercial plans offered to private businesses and individuals that do not qualify for any "safe harbor" exemptions given to religious organizations under HHS rules.

Those exemptions mean that Avera employees, as workers at a Catholic health facility, do not have access to free contraceptive coverage in their health plans.

"This change only affects commercial customers," said Daryl Thuringer, vice president of marketing and public relations for Avera. "This is not part of the plan that is offered to our employees."

Avera's ACA compliance drew sharp criticism from Bishop Paul Swain of the Catholic Diocese of Sioux Falls, who called the development "troubling in a number of ways" in a March 1 letter sent to diocesan clergy.

"Most importantly, as an organization, Avera will now be materially cooperative in the termination of life," Swain wrote.
Bishop Swains' letter to those in Holy Orders in the diocese is reprinted in its entirety below,
March 1, 2013
Dear Priests and Deacons of the Diocese of Sioux Falls,

One of the many edifying discoveries that I encountered when I became bishop of Sioux Falls was the Avera Catholic health care system. It is truly a great gift of loving service to those in need who are served without discrimination. The healthcare that is provided through its comprehensive system is an affirmation of the heroic sacrifices of the Benedictine and Presentation religious communities over the years with the support of my predecessor bishops. Through my personal encounters with the dedicated staff and supporters of the Avera system, I have developed personal affection for this ministry of hope while experiencing first-hand the dignity that is shown to others.

Thus, I am deeply saddened to relay an unexpected announcement that was recently made to me. In January I was informed by Mr. John Porter, President and CEO of Avera, that the Avera Health Plans has chosen to comply with the HHS mandate and now provides coverage for abortion-inducing drugs, artificial contraception, and sterilization procedures. The Avera Health Plans is a separate civil corporation that offers health insurance for individuals and groups. Mr. Porter shared that Avera's decision, which he professed to have personally made, was necessary in order that the insurance plan would be in compliance with the Department of Health and Human Service's published Requirement to Cover Contraceptive Services Without Cost Sharing. I was not consulted on the decision and disclosure was not made to me until after the expansion of coverage to include these immoral practices had taken effect.

Let me make clear that the diocesan insurance plans are not affected by this decision. However, this development is troubling in a number of ways. Most importantly, as an organization, Avera will now be materially cooperative in the termination of life. Avera's decision, as I explained to Mr. Porter in a subsequent meeting, creates public scandal; as a Catholic institution, its practice is of course inconsistent with Church teaching.

While healthcare today is complex and highly regulated, compliance with government requirements must not be viewed as licit reasoning for compromising moral teachings. I have invited, therefore, members of the Avera administration to remain in dialogue with my office so
that consultation can be offered as regulatory requirements continue to threaten religious liberty and freedom of conscience. Sadly, we must consider whether a Catholic healthcare delivery system in our day will be able to balance the regulatory and financial obligations it faces in order to remain a viable business while maintaining its unique and important mission of the healing ministry of Jesus.

Jerry Klein, Delegate for Social Outreach, and Mike Bannwarth, Diocesan Finance Officer, have for a number of years, served on the Avera Health Plans' board and finance committee respectively. To be clear, action to formally adopt the Department of Health and Human Services' mandate was not taken by either that committee or board. To insure that their continued presence could not be interpreted as diocesan acquiescence and therefore cause an intensification of the scandal, I have asked both of them to resign from their advisory positions with the Avera Health Plans.

It has been shared with me on more than one occasion that Catholics have grown accustomed to choosing a health insurance plan or medical providers based upon the Catholic mission of Avera. While most of Avera's entities continue to demonstrate an authentic witness to Church teaching through the healing ministry they provide, this decision consequently ends our ability to blindly trust that all its activities are consistent with Church teaching. Mindful that there are parishioners whose spiritual well-being has been entrusted to you and who are affected by this decision, as bishop I feel the obligation to disclose this information to you.

Anticipating that this announcement will raise additional questions, I have asked the Diocesan staff to prepare a list of FAQ's for you to consult. The list is included with this letter. Please feel free to contact the Chancery if you have additional concerns.

Let us all continue to pray that our religious liberty and freedom of conscience might be protected and that those who carry out the ministry of Catholic healthcare might be encouraged to persevere when facing financial and regulatory adversity.

May the Blessed Mother watch over us all.

Yours in Christ,

The Most Reverend Paul J. Swain
Bishop of Sioux Falls
Bishop Swain's courage in calling Avera to adhere to the faith reminds me of something G.K. Chesterton wrote in Orthodoxy,
Courage is almost a contradiction in terms. It means a strong desire to live taking the form of a readiness to die. "He that will lose his life, the same shall save it," is not a piece of mysticism for saints and heroes. It is a piece of everyday advice for sailors or mountaineers. It might be printed in an Alpine guide or a drill book. This paradox is the whole principle of courage; even of quite earthly or quite brutal courage. A man cut off by the sea may save his life if he will risk it on the precipice.

He can only get away from death by continually stepping within an inch of it. A soldier surrounded by enemies, if he is to cut his way out, needs to combine a strong desire for living with a strange carelessness about dying. He must not merely cling to life, for then he will be a coward, and will not escape. He must not merely wait for death, for then he will be a suicide, and will not escape. He must seek his life in a spirit of furious indifference to it; he must desire life like water and yet drink death like wine.
Amen.