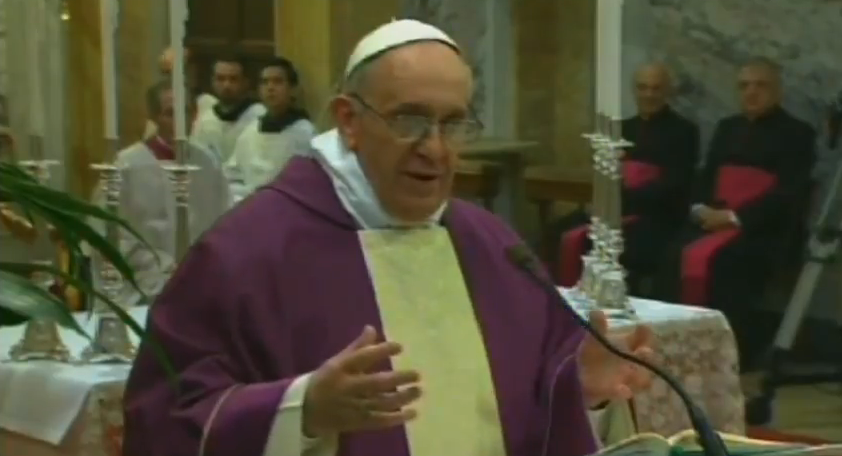 Pope Francis is a great extemporaneous speaker. Here is the homily that he delivered today. Deacon Greg gives us a taste, but below is the "must see" video. 
The readings can be found easily enough, as the story is the one that I shared back when Robert Downey Jr. asked us to forgive Mel Gibson. The question of stoning the harlot caught in the act of adultery.
Yesterday, I said we were blessed by the Holy Spirit with the selection of this man as our shepherd. Today I'll say what I should have said then. Stony hearts cannot listen to Pope Francis, and not be softened. I know this, because he makes my heart melt.
Somehow I believe this same effect is why St. Francis of Assisi was able to meet the Sultan, and walk away with his life intact.
UPDATE:
Allison Salerno shares a clip of Pope Francis greeting the faithful: If You Watch Nothing Else Today, Please Watch This…