..if you are anywhere near Saint Martha's House (Domus Sanctæ Marthæ), that is. This is one of those cases where the photographs arrive before the backstory*.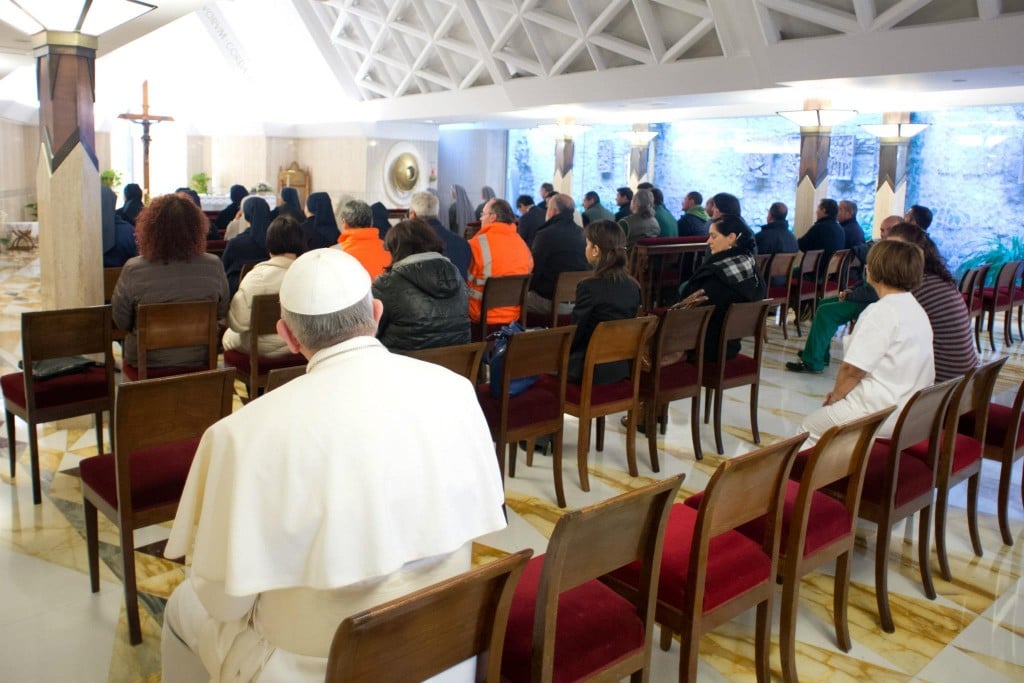 He didn't just sneak in and worship in the back row, though. He celebrated the Mass too…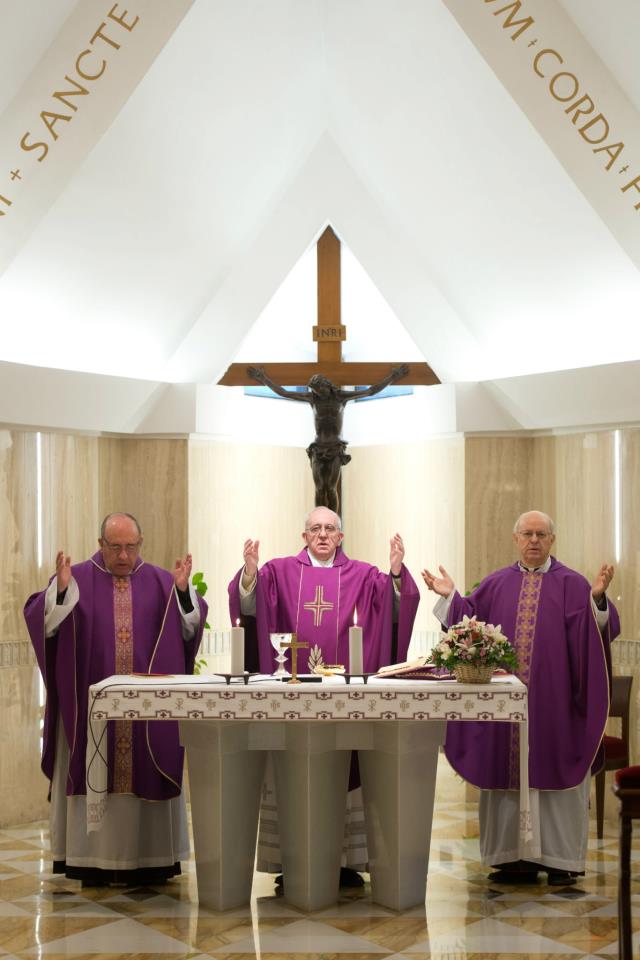 I would have loved to have heard his homily.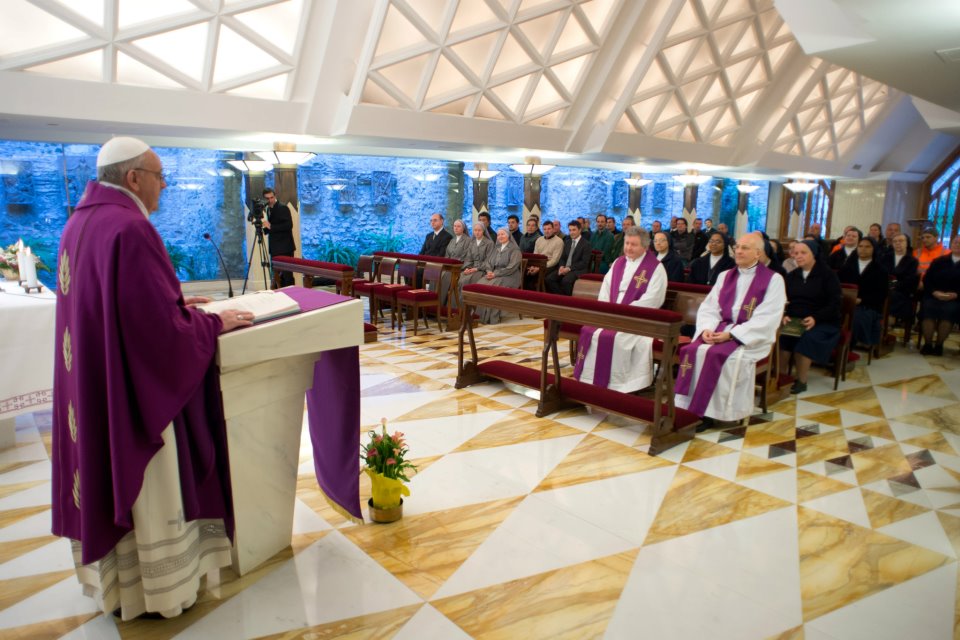 If this isn't living the "sacrament of the present moment," nothing is.
Speaking of  Sacraments,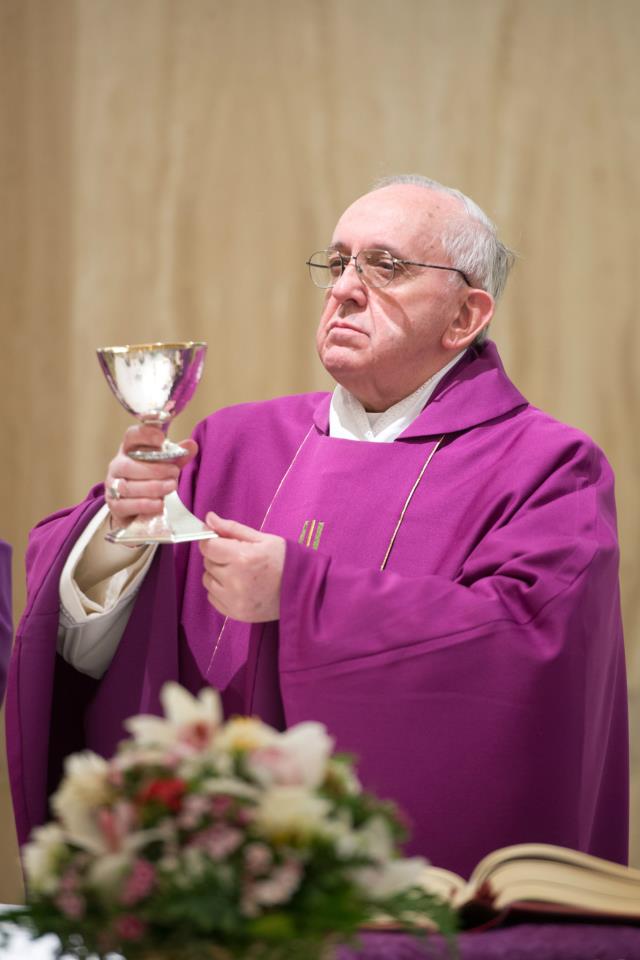 Thanks be to God.
*UPDATE
H/T Salt +  Light Media,
The Pope's Mass with Vatican gardeners and cleaners

"When we have a heart of stone it happens that we pick up real stones and stone Jesus Christ in the person of our brothers and sisters, especially the weakest of them." Pope Francis said this, commenting on the day's Readings during the Mass he celebrated on Friday morning in the Chapel of the Domus Sanctae Marthae.

It was a simple celebration to which the Pope invited employees of the garden and cleaning services of the Governorate of Vatican City State. He gave them a brief homily, focused in particular on the Gospel passage of John which recounts the episode of the Jews who wanted to stone Jesus.
UPDATE II: