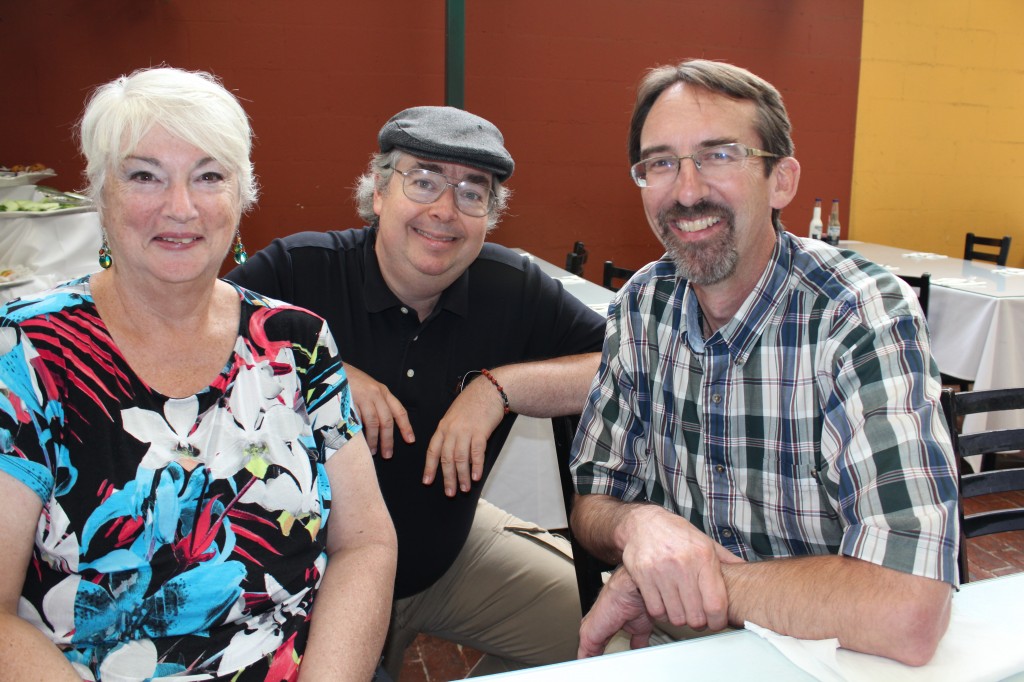 A few feet away from the grocery store where I once stumbled upon Stephen Hawking, I got to meet Joanne McPortland and Will Duquette. My family and I met them yesterday after mass at our former parish, and we introduced them to the gastronomic delights of one of our favorite local restaurants.
I'm still on vacation, but Joanne has a great post up today at Egregious Twaddle for the Feast of St. Mary Magdalene. And you can keep up with Will at Happy Catholic's Bookshelf, and at his The View From The Foothills blog.
Perhaps the Weathers' can go play in the Whole Foods parking lot now. It's a nice day for it.