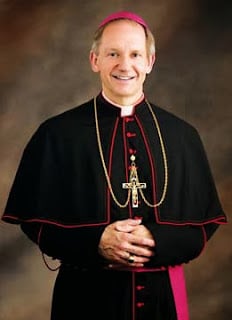 Earlier this evening, in Springfield, Illinois, Bishop Thomas J. Paprocki followed through with his plan of prayers and the rite of exorcism in response to the Governor of Illinois signing a same-sex marriage bill into law. The Cathedral of the Immaculate Conception, as you can see, was not empty.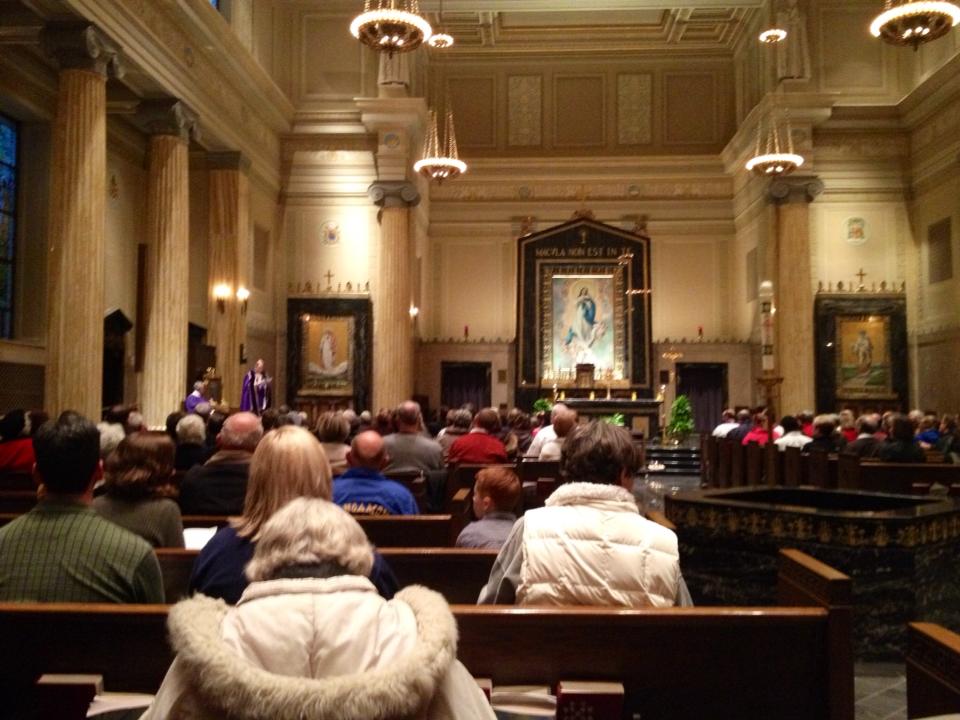 The Chicago Sun-Times reports,
Wearing a flowing purple robe, Paprocki told as many as 500 followers that included grammar school students, office workers who clocked out early and retirees that he didn't intend to suggest that Quinn or any other Illinois leader is possessed by the devil.

Instead, during his homily, Paprocki said the service was necessitated, essentially, to undo the work of the devil. The governor and his allies who pushed through the Religious Freedom and Marriage Fairness Act are "morally complicit" in advancing gay marriage, a ritual Paprocki said Pope Francis – as an Argentinean cardinal – has declared a sin and a tool of the "father of lies."
On Wednesdays at the Cathedral, they do exposition and benediction of the Blessed Sacrament, so Our Eucharistic Lord was exposed in a monstrance for the evening's ceremony, which ended with singing Tantem Ergo and the Divine Praises, followed by evening Mass. Below is the beginning of Bishop Paprocki's homily.
My dear brothers and sisters in Christ,

We are gathered here today in the Cathedral of the Immaculate Conception for a special Holy Hour before the Real Presence of Our Lord in the Blessed Sacrament to participate in "Prayers of Supplication and Exorcism in Reparation for the Sin of Same-Sex Marriage." I wish to preface my reflections by saying that I am conducting this prayer service and am speaking to you now with great reluctance. I did not seek to enter any controversy and I don't relish being part of one. But I have given this matter a great deal of thought and prayer, which has led me to the conviction that God is calling me to speak out and conduct these prayers.

In our prayers, we must be open to hear where God is leading us and to embrace the path that He offers. That is a much different starting point than beginning with our own wants, desires, and conclusions. That is why we pray every day, "Lead us not into temptation, but deliver us from evil."

Our prayers at this time are prompted by the fact that the Governor of Illinois today is signing into Illinois law the redefinition of civil marriage, introducing not only an unprecedented novelty into our state law, but also institutionalizing an objectively sinful reality.

It is not hateful to say that an immoral action is sinful. On the contrary, the most compassionate thing we can do is help people to turn away from sin. To ignore another person's wrongful actions is a sign of apathy or indifference, while fraternal correction is motivated by love for that person's well-being, as can be seen by the fact that our Lord Jesus himself urged such correction. Indeed, the call to repentance is at the heart of the Gospel, as Jesus proclaimed, "The Kingdom of God is at hand. Repent and believe the Good News"(Mark 1:15).

The Good News is that God's mercy and forgiveness extend to those who repent. Mercy does not mean approving of something that is sinful, but does absolve the wrongdoer after a change of heart takes place in the sinner through the gift of God's grace. It is not the Church that must change to conform its teachings to the views of the world, but it is each individual who is called to be configured to Christ.

As we heard in the Gospel passage that was just read, Jesus tells His disciples, "Go into the whole world and proclaim the Good News to all creation. . . . Signs like these will accompany those who have professed their faith: they will use my name to expel demons" (Mark 16:15-17). Thus it is through the power of Jesus that evil is displaced from our hearts and is replaced by divine love. This change of heart involves a spiritual battle that is not easily won, but in which we receive the assistance of angels, under the leadership of Saint Michael the Archangel (cf. Daniel 12:1-3). We need not fear this battle, for Christ has conquered sin and death, and in Christ rests our hope of final victory.

As such, I do not stand here before you as a self-righteous saint who has achieved spiritual perfection, but as a sinner who has received Jesus into his heart as his Lord and Savior. To acknowledge one's sinfulness is indeed the starting point of what it means to be a Christian. However, our Christian identity does not end with this admission of sin, but finds its salvation in accepting the saving grace of our Most Holy Redeemer, Jesus Christ, the Son of God, who died on the cross to forgive our sins and rose from the dead to lead us to the reward of eternal life in His Kingdom. Our second reading from Saint Paul's Letter to the Ephesians affirms this: "It is in Christ and through His blood that we have been redeemed and our sins forgiven, so immeasurably generous is God's favor to us" (Ephesians 1:7).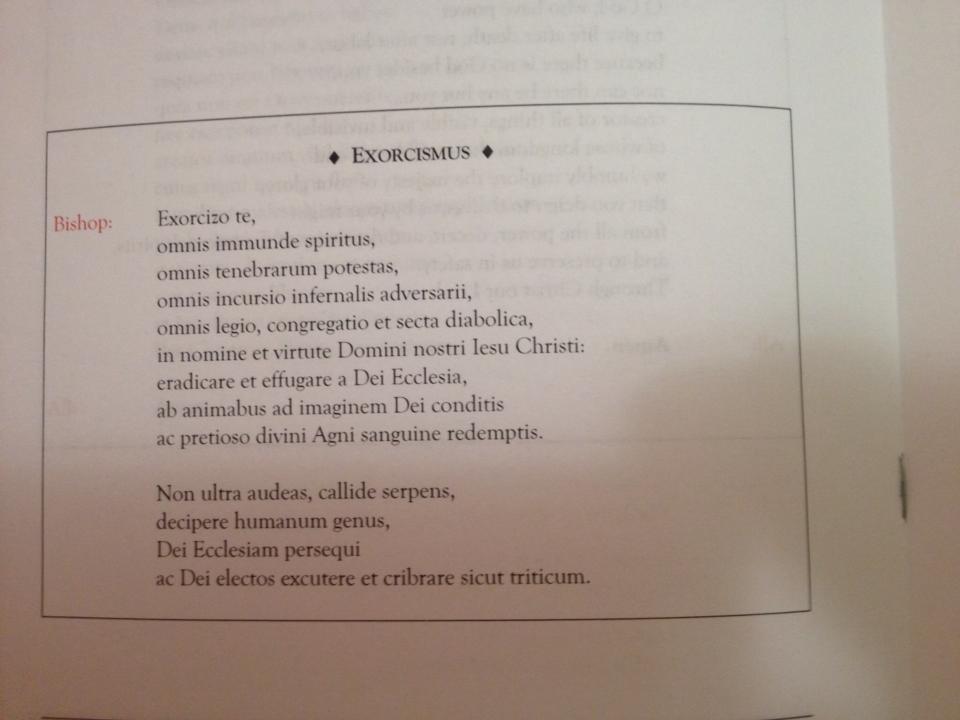 Photographs courtesy of Sean Dailey, Editor-in-chief, Gilbert Magazine.