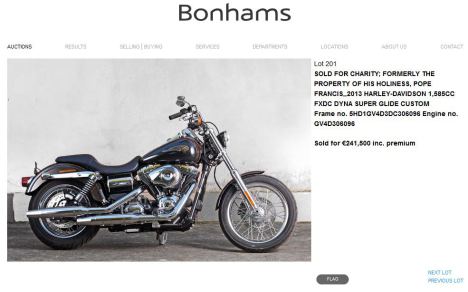 The proceeds will benefit a shelter and soup kitchen in Rome that is run by Caritas.
The Pope's signed leather jacket was also auctioned off, pulling down over $77,000. Pope Francis had received the motorcycle after blessing a group of 35,000 Harley enthusiasts when they celebrated the firm's 110th anniversary in St. Peter's Square last year.
Gearhead happiness turns into the means to support the corporal and spiritual works of mercy. A big thank you to the mystery buyer. Bravo!
You can find the full story over at the Catholic News Service website.