Lent is a fitting time for self-denial; we would do well to ask ourselves what we can give up in order to help and enrich others by our own poverty. Let us not forget that real poverty hurts: no self-denial is real without this dimension of penance. I distrust a charity that costs nothing and does not hurt.

—Pope Francis, Message of His Holiness for Lent 2014
Oh. Wait.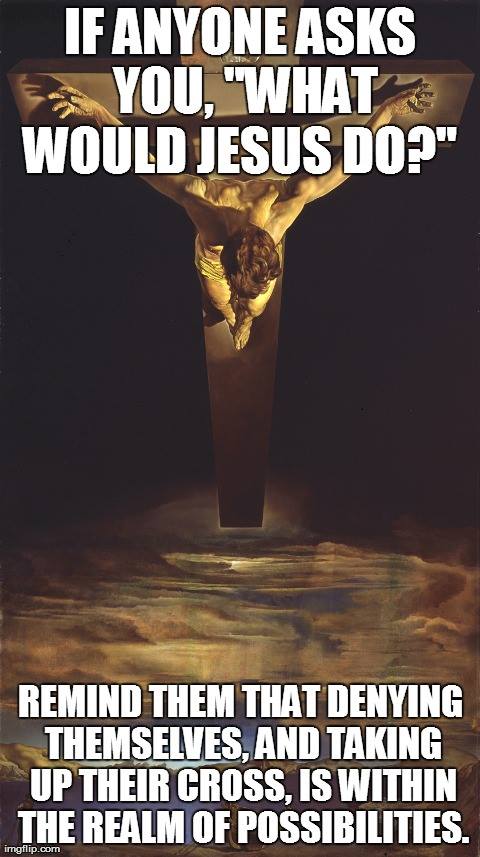 Now I remember. And Jesus used the word "daily" when he said that.
Gulp.
While you're here, go read the Holy Father's thoughts on the most difficult act of charity (or fasting) for Lent. Food for the soul, in this season where we remember that "one does not live by bread alone."