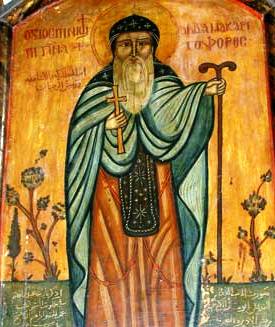 What follows is from Thomas Merton's translation of sayings from the Desert Fathers, The Wisdom of the Desert
.
An elder said: Here is the monk's life work. Obedience, meditation, not judging others, not reviling, not complaining. For it is written: You who love the Lord, hate evil. So this is the monk's life – not to walk in agreement with an unjust man, nor to look with his eyes upon evil, nor to go about being curious, and neither to examine nor to listen to the business of others. Not to take anything with his hands, but rather to give to others. Not to be proud in his heart, nor to malign others in his thoughts. Not to fill his stomach but in all things to behave with discretion. Behold, in all this you have the monk.
Hmmmmm. Food for thought.