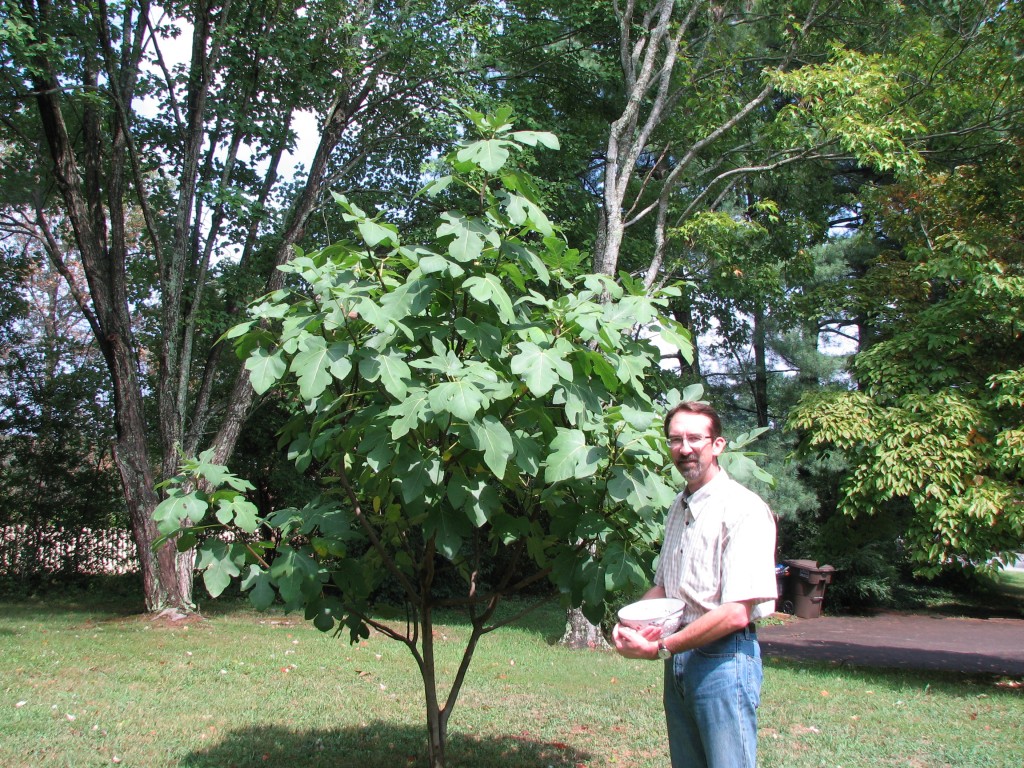 A couple of years back, I shared a post here about my love of figs and how my experience with a fig tree kinda, sorta, mirrored the parable found in Luke's gospel. Remember it? Good times.
Two seasons later, in May of this year, I had to cut it down. The winter of 2013 was pretty hard on it, I reckon. When the snows finally melted for good, and the sun started shining more, and April moved into May, the little fig that could, didn't. Didn't leaf out, that is.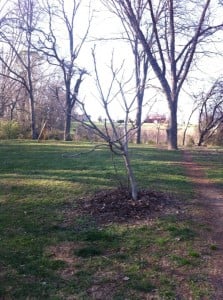 And then I noticed it appeared to have sprung a leak.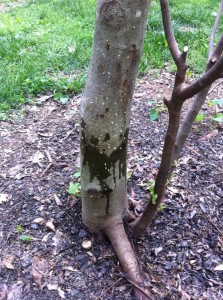 Lots of leaks.
Turns out it was attacked by Asian ambrosia beetles. I learned that they like to bore into trees that are weakened, and my fig, having survived a serious pelting in a hail storm in 2011, was probably marginal despite its healthy appearance before last year's record setting winter arrived.
This is the beetle's sawdust mark.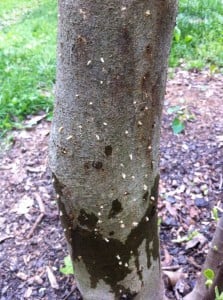 How about a close up?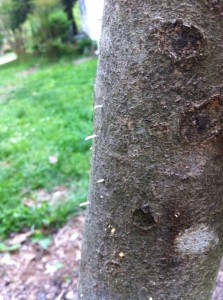 So I did the only thing that I could do, as once they are inside a tree, it's done for. I cut it down, sort of like how Old Yeller had to go when he got rabid.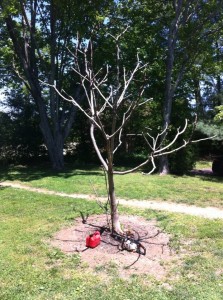 I noticed some green shoots down low, though, so I protected them with a board while cutting away the main trunk.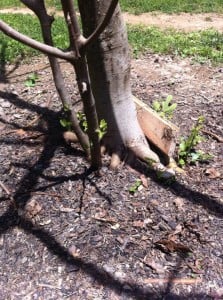 Shel Silverstein, eat your heart out
!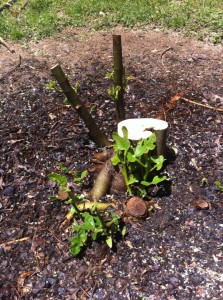 I trimmed back those two runners until I could see green on their trunks (when wet) as well. And then I figured I'd just let nature take its course. By my count, the remnant had about twelve runners. This time around, I was hoping my fig tree would become a fig bush.
Now it's time for the amazing part. The little fig bush grew.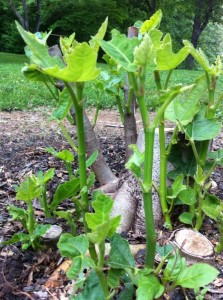 and grew,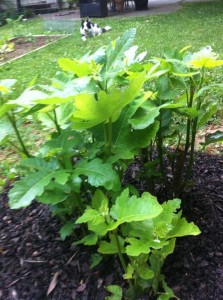 higher,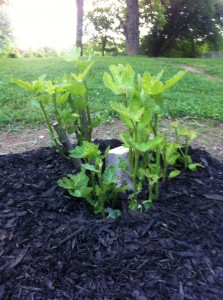 and lusher,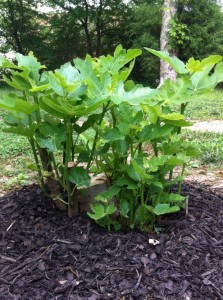 and taller.
Round about this time, the spring showers gave way to summer thunderstorms, and the fledgling green trunks needed a little support to withstand the hard rain that falls.
Human intervention time. The prophet Amos would be proud!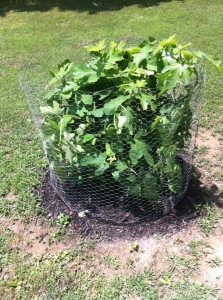 The chicken wire would serve as a backbone until the green trunks started to bark over, you see? Growth continued apace.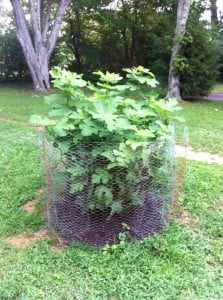 Time for a photograph with the guy who didn't have much to do with all this, but is happy to witness it all the same.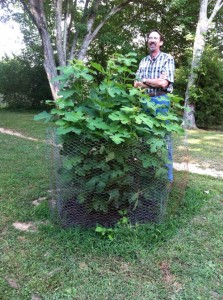 So far, there is no evidence that any fruit is forthcoming. I hope that will be the case next year.
I do have 5 little figs coming off of a runner that I air layered off the main trunk last season.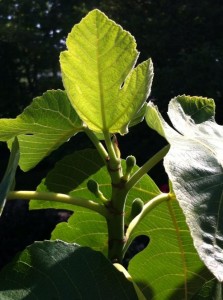 In fact, I have two air layered trees, one which almost died, and one that spent the winter in my garage. The 5 little figs are from the garaged tree that I planted this past spring.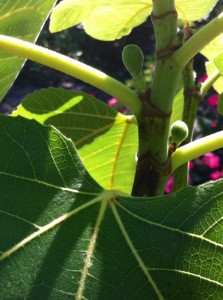 There is a parable in all of this, don't you think?
God is good.