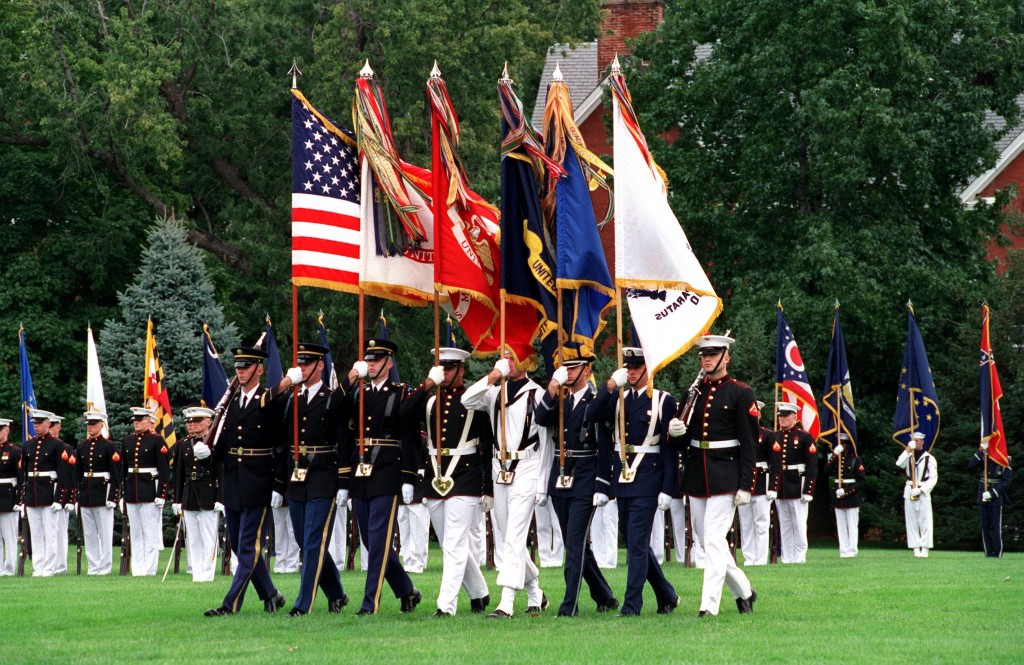 It's the feast of St. Martin of Tours, and since he was a soldier of some renown it is fitting that his feast coincides with what we celebrate as Veteran's Day. I have an affinity for soldiers. At Mass when we say the words of the centurion, "Lord, I am not worthy that you should enter under my roof," we are the centurion. But a few of us aren't soldiers vicariously. We were soldiers in deed, and not just in words. Thankfully a number of them, like St. Martin, have made it into the ranks of the Church Triumphant. I think God has a soft spot for soldiers because they are rarely of the lukewarm variety. Here is why veterans are different from non-veterans. Whether they were drafted into the service, or voluntarily decided to serve, their lives were on the line from the word go. And whether you believe that the ideals they supported by serving are worthwhile or not, they still bore the burden for you. They were willing, and able, to go to war to protect you from harm. They would most certainly die for you, as readily as they would fight and kill others to protect you. It's like what Chesterton wrote so long ago,
"In a sense…war is a sacred thing. It is the ultimate, which should not even be named except in an atmosphere purified from every breath of frivolity or malice….A man has only one life, and he can do nothing so solemn as to stake it for an object he thinks worthy. The worst infamy of Jingoism is that it has encouraged an idle theatrical way of looking at this sacrifice, as if a man had nine lives, like a cat….Indeed, both the cross and the sword are in the same relation to mankind: they are horrible and ungainly tools, made beautiful by the vast and subversive power of human love. Nothing more intrinsically repulsive can be thought of than nailing a man to a wooden stake. Nothing more hideous can be conceived than violently disorganisjng his anatomy with an iron spike called a sword. But the transformation which pity and self-sacrifice has made even in the bodily aspect of these objects is one of the most gigantic of the triumphs of man's moral imagination…. But these symbols are reverenced because they are rare; because they represent a terrible wager possible only in the last resort. The curse of Jingo poetry is that it makes an unreal and fashionable thing of the appeal by battle. Can anyone conceive a more appalling pantomime than a fashion of being crucified?"

-June 1, 1901, The Speaker
I read a great remembrance of a veteran today. Joseph Susanka was writing about his Uncle David. Please go read of his gratitude for his uncle (and of others like him). As for me, I get embarrassed when our priest ask the veterans to stand up for recognition. So few of us stand up, you know? But in my case, I just was doing what I felt I was called to. Veterans. We're the same as you are, except that we're different. Honor them.