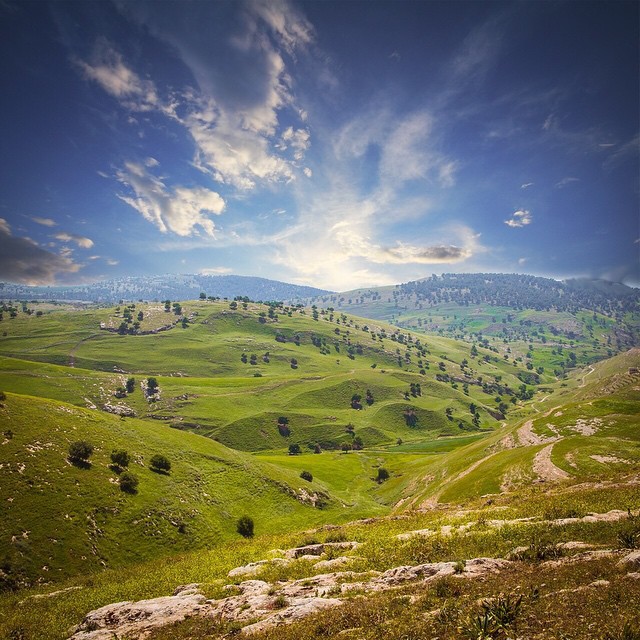 See that lovely countryside above? That is where I am headed today. A number of my Patheos colleagues are coming with me, too.
Diana von Glahn has the roster available here.
The photograph above was shared this morning on Queen Rania's Facebook page, and coincides nicely with the Religious Blogger/Press Tour the Jordan Tourist Board invited us on.
So stay tuned!
Sure, right now I'm sitting on the floor of JFK, waiting to check in, and guarding my luggage. But soon, Joe Six-Pack will be posting all about this trip early, and often.
I'll be carrying all the prayers of you readers along with me to the holy sites we will be visiting. In turn, say a little prayer for me and my fellows.
Much obliged!