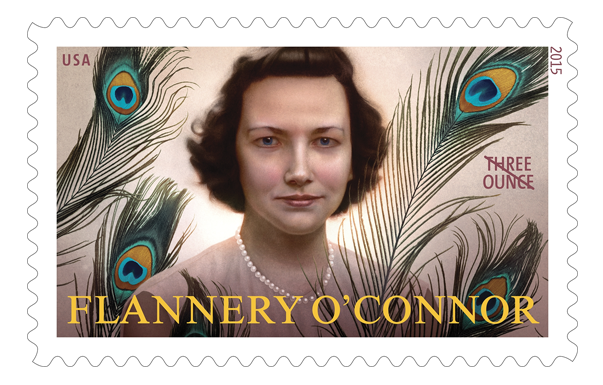 There it is, with peacock feathers, and everthang. It's supposed to be available come June 5th, or so. More information can be found out about the stamp, and about Ms. O'Connor, right cheer.
I'm kinda bummed that it's the 3 ounce, $.93 variety. Oh well, we'll buy a few anyway, just for the wonder of it. I kinda miss her horn rimmed glasses, though.
Speaking of wonders, you know what's hilarious? Outfits like Jezebel waxing enthusiastic about a stamp commemorating Flannery. Because if anyone has anything in common with the author of Wise Blood, and A Good Man Is Hard To Find, it's the average Jezebel reader.
Am I right?
RELATED
For "Flannery O'Connor Nite" at the Movies.