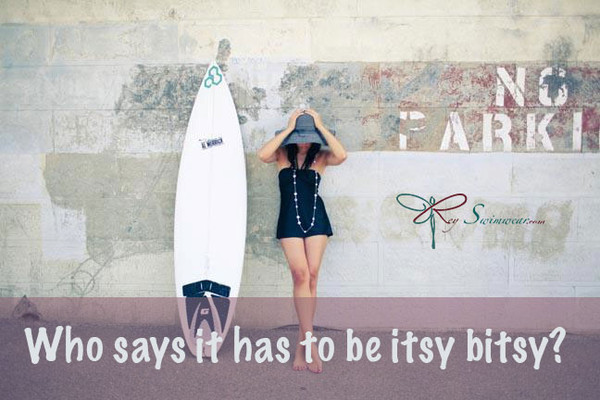 UPDATE 6/20/2016: On their website, Jessica Rey Swimwear celebrates the first day of Summer with a 20% Discount code, ICECREAM20. You heard it here first.  If you're not familiar with this brand of swimwear, have a look at the post I wrote three years back.
Better, longer, and more involved posts on modesty, swim suits, and debates surrounding the same can be found at other blogs. Try Marc Barnes, the Holy Fool, Lifeteen,  etc., for the dos, don'ts, whys, and wherefores of the perennial bikini controversy.
Me? I'm a simple man. I'd rather listen to a beautiful young lady explain a) why she doesn't prefer the bikini, who b) decided to become an entrepreneur and make swim suits that are beautiful and that don't give away the store.
The entrepreneur is named Jessica Rey. Some of you may know her as White Power Ranger, and stood in line at ComicCon to get her autograph. Listening to her brief talk here will take less time, and cost less money. Be advised: earworm alert!
Inspired by Audrey Hepburn? Sounds pretty good.
If you need more convincing that modesty is the best policy, and think seeing is believing, then take a look at this video for the 2014 collection.
Shop for her swimwear, hats, sunglasses, etc. at Rey Swimwear. Edith Head approves!
Like their Facebook page to get updates, etc.