I know I've been working on it for a while now, but I'm still having to tell myself that I have, in fact, actually really written a book.
Don't get me wrong.
I've experienced all the requisite stress and anxiety associated with writing a book, but it wasn't until today when my publisher sent over a PDF of the ARC (Advanced Reader Copy) with the book laid out in all of its fancy typesetting that it's begun to sink in that I have, in fact, actually really written a book.
But that's not the exciting book news I have to share with you.
I've got some legitimately exciting news about the book and its release.
First up, we made a subtle change to the cover. It's tucked away down there at the bottom, but I'm really, genuinely excited about it.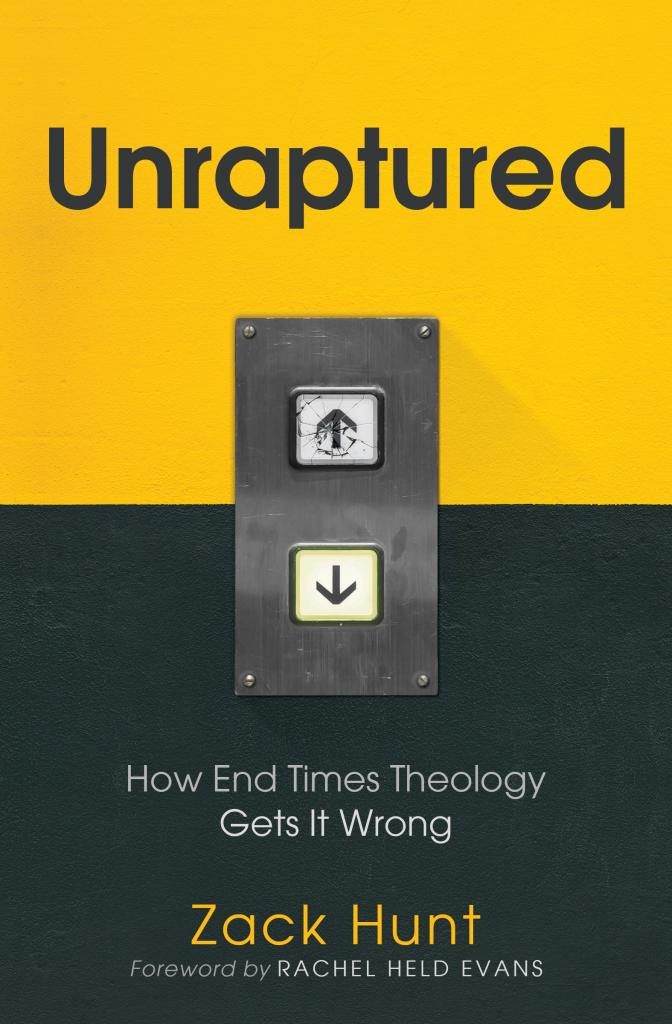 I know authors use words like "excited" and "honored" all the time to promote their books. Heck, I just did. But for reals. I am truly excited and genuinely honored to have my friend and New York Times best-selling author Rachel Held Evans write the forward to Unraptured. She is someone I've admired and respected for a long, long time; not just for her writing, but also the way she thinks about the faith, the way she talks about what it means to be a Christian, and the courageous way she follows Jesus in the public sphere. It really and truly is an honor to have her support.
But that's now the only exciting news I have to share.
I also have a release date!
Unraptured will be released into the world on March 19th, 2019.
Which leads to even more exciting news…
You can pre-order Unraptured today!!
Just click this link and head on over to Amazon dot com right now and pre-order your copy today.
Or if Amazon isn't your thing, you can also pre-order Unraptured at places like Barnes & Noble, Books-A-Million, Christianbook.com, or you can get it directly from my publisher, Herald Press.
Pre-orders are super-duper important in the world of publishing. They help build momentum for the book release, which eventually (hopefully) leads to more sales, which in turn (hopefully) leads to me being able to write more books which I would very much like to do.
So, if you're thinking about picking up a copy of Unraptured, don't wait till March!!
Pick up your copy today and then stay tuned for more lots more updates about the book coming very, very soon.