"I do hunt, and I do fish, and I don't apologize to anybody for hunting and fishing."  – Norman Schwarzkopf
I started thinking about being a dad when I was in high school. Fatherhood… what could be more rewarding? Nothing.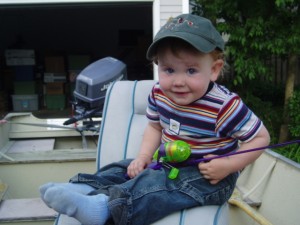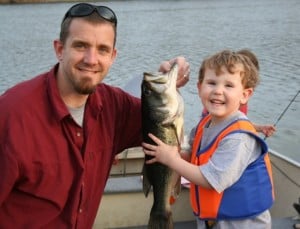 My earliest thoughts of spending time with my children always included the natural world. From about 1oth-grade on, I envisioned teaching my kids about the great outdoors through camping along the Niobrara River, hiking in Colorado, taking nature walks along the Platte, and most importantly, hunting and fishing in the fields and forests across our great country. Each of my children wore camo "onesies" as infants, and eventually played with Nurf bows and rubber-band guns. These days, they know how to (safely) use pocket knives, BB guns, youth bows, and when we are around to supervise, "adult" weapons such as handguns, crossbows, and rifles. My three children enjoy helping me field dress wild game, process the meat, and turn wild turkey, deer, and geese into savory stews and delicious stir-frys. Over the years, as I've written blogs and numerous articles about taking my kids afield, several liberal, animal rights folks have objected. ("Objected" is a kind way of putting it.) I could not be more sincere as I write, "it's all good." It doesn't bother me in the slightest when people disagree with my lifestyle. I know how our family is living, and the deep bonds that we're forming as we enjoy & respect creation, manage wildlife populations, spend gobs of time outdoors together, and provide healthy protein for our family and others in need.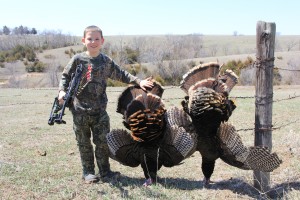 Tonight, as I think about the gifts that God has given our family through creation, I wanted to throw a few up a few pictures of my son. I tell him all the time, "
you
are the son I've always wanted." Because he is. And we have spent the past 11 years outdoors
together
, celebrating our relationship through times of adventure and challenge. I've had just as many special times outdoors with my two beautiful daughters, but I wanted to make this post about my son… and Nebraska, for I am beyond-words-thankful for the wild places this state has given me to live out my dreams of fatherhood.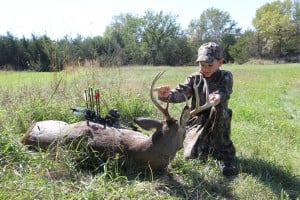 *** Check out Zeke's new book: "In Pursuit: Devotions for the Hunter and Fisherman" (Baker Books, 2014)