This article introduces some Christian practices that are broadly applicable to multiple traditions. The worship life of particular Christian denominations will be described in the articles on those traditions.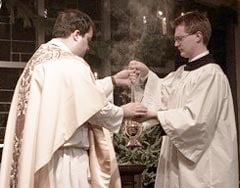 Christian worship ranges in style from the use of carefully structured and prescribed rituals, called liturgy, to an emphasis on free and spontaneous expression. The Roman Catholic, Eastern Orthodox, Anglican, and Lutheran congregations that incorporate liturgy are called liturgical churches. Congregations with a stronger liturgical emphasis are called "high" churches, while those placing less importance on liturgy are called "low" or "non-liturgical" churches.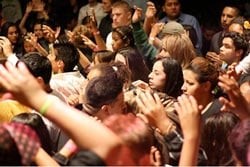 Baptist, Mennonite, Pentecostal, Holiness, Quaker, and free evangelical churches are among the non-liturgical churches, and they encourage spontaneous prayer and testimonials of faith, Bible reading, and praise and inspiration in common worship. Presbyterians and Methodists, who follow common worship practices without emphasizing traditional liturgy, fall somewhere in between liturgical and non-liturgical denominations. Many modern Christians participate infrequently in the worship services of the churches,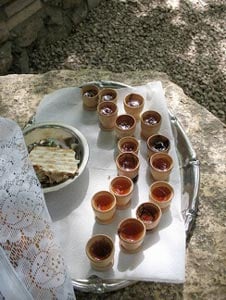 though they still identify themselves as Christian and advocate living in accordance with Christian morality.
Founded by observant Jews, early Christian communities initiated rites of worship rooted in Jewish tradition. Both Jews and Christians conclude the week with a religious observance called the Sabbath, although Christians later moved the Sabbath from Saturday to Sunday, thought to be the day of Christ's resurrection and therefore the most special day of the Christian week. Building on the Jewish service of communal prayer, praise, scripture readings, and exposition in sermons, Christians added the distinctive practice of sharing the Eucharist, or Lord's Supper, at Sunday worship.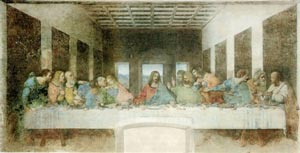 In remembrance of Jesus' final Passover meal with his disciples, all churches share the Lord's Supper, but the style and frequency of the observance varies.
In many non-liturgical churches, a typical Sunday service includes songs, prayers, reading the Bible, and a sermon. The liturgical churches follow a worship service varying only slightly throughout the year. The order of service for these liturgical churches is contained in prayer books.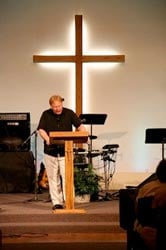 The service has two parts: the first part, often referred to as the liturgy of the word, includes hymns, prayers, scripture readings, a sermon, and a recitation of a creed; in the second part, called the liturgy of the Eucharist, the minister blesses bread and wine and shares them with the congregation. The service concludes when the minister blesses the people, instructing them to go out into the world in peace to serve Christ.
A cycle of recurring festivals and holy days marks the progress of the Christian calendar year. While Christians in the West use the Gregorian calendar, developed in the late 16th century, Eastern or Orthodox Christians often follow the old Julian calendar of the early Roman empire and set their celebrations later than those of their Catholic or Protestant counterparts, sometimes up to several weeks later.