The other major national Jewish organization, the American Jewish Congress, was founded in the aftermath of World War I to advocate for the rights of displaced European Jews to immigrate to the United States. For many years, it was led by such luminaries as Supreme Court Justice Louis Brandeis and Rabbi Stephen S. Wise, and was the most politically outspoken, activist, and powerful Jewish advocacy group in the world.

In 1936, leaders of the American Jewish Congress and a representative group of European Jews created the World Jewish Congress to deal with international affairs of Jewish concern in a similar matter—from fighting Nazism and Communist repression of Judaism in the Soviet Union, to supporting the creation of the State of Israel. The World Jewish Congress today enjoys NGO delegate status at the United Nations. The American Jewish Congress, which since 1936 has focused on North American issues, has maintained an activist, liberal political and legal agenda, from free speech and church-state separation to women's reproductive rights. The President of the American Jewish Committee at the height of the Civil Rights struggle in the deep south, Rabbi Joachim Prinz, was a principle organizer of the historic 1963 March on Washington and worked closely with Rev. Martin Luther King, Jr. in advancing equality for African Americans. Of the three major Jewish organizations, the American Jewish Committee is the most ideological liberal and politically activist.
| | | |
| --- | --- | --- |
| American Jewish Committee | American Jewish Congress | World Jewish Congress |
| founded in 1906, in response to pogroms | founded after World War I | founded in 1936 |
| fosters interreligious and interethnic dialogue | politically powerful advocacy group | activist, liberal political advocacy |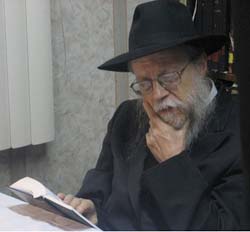 Most of the major Israeli political parties—from the secular Mapam Socialist Zionist Organization to the Orthodox Mizrachi Religious Zionist Organization—maintain branches throughout the Jewish Diaspora, many of which sponsor youth groups, educational programs, lecture series, summer camps, and a variety of organized trips and missions to Israel. In the United States, the two largest Zionist organizations are left-center American Zionist Federation and the more right-wing Zionist Organization of America (ZOA).
Religious life in the United States is also highly organized. There are no Jewish bureaucratic structures approaching the ecclesiastical centralization characteristic of the major Christian denominations. Individual Jewish congregations, their synagogues, and schools are legally constituted as private, not-for-profit institutions. Nevertheless, almost all major congregations are affiliated with one of the four major denominations of contemporary Judaism—Conservative, Orthodox, Reconstructionist, and Reform—each of which sponsors synagogue councils, rabbinical and cantorial associations, and seminaries for the training of their rabbis and cantors, as well as vocational placement bureaus for their alumnae.
---
Study Questions:
1. What is the kahal? How is it organized?
2. How has the institutionalism of Judaism helped to create community?
3. What is the Anti-Defamation League? How is it a political agent?
4. How are Jewish congregations organized within American culture?