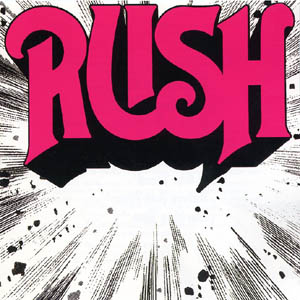 Awhile back, I watched a documentary about the Canadian rock band Rush.
While I really like some of their songs, I'm not a Rush fan. I don't follow their work, don't own any of their albums, and couldn't name half of their songs.
But after watching the documentary, I have monumental appreciation and respect for this musical trio: Geddy (bassist/vocalist/keyboard); Alex (guitarist); Neil (drums/lyrics).
Here's why:
They went against the grain of the typical rock band stereotype. When they toured with Kiss, for example, Gene Simmons remarked how shocked he was that the Rush guys didn't indulge with them in their carnal decadence after the shows, but hung out in their rooms and watched television. Rush was all about the music.
Each member was impeccable at their own instruments. They are often regarded as the most talented band man-for-man. The exception being Led Zeppelin and possibly The Who. To an accomplished musician, Rush's music is incredibly sophisticated and complex.
Neil Peart is regarded by many experts as perhaps the greatest rock drummer in history. He's the band's chief lyricist. Peart is super well-read and the lyrics of his songs reflect that. Even though he spent years honing his craft as a highly-acclaimed drummer, later in his life he tutored under a more experienced drummer with a different style, and incorporated that style into his own. By this act, he showed the world that even "the best of the best" can learn new things from someone else. A testament to humility and growth.
With the exception of Alex, the other two members were regarded as odd, strange, and unpopular to their high school classmates. But look at them now [cough].
Whether one is a fan or not, the fact that only three musicians could create such rich and robust sounds together is remarkable.

The documentary was fascinating. It contained actual footage of Alex (the guitarist) when he was in his teens conversing over the dinner table with his parents. The topic of conversation? Alex wanting to drop out of high school to pursue his dream in music. His parents tried to talk him out of it. It's the real thing, folks, not a dramatization.
Watching it was remarkable, knowing that despite his parents' attempt to convince him to finish school, Alex later went on to become one of the most acclaimed guitarists in music history. And someone thought to film it back then!
What up wit dat?
Another thing that intrigued me was the friendship that these men have had over so many years. Alex and Geddy were buddies way back in Junior High School. Did you read that . . . Junior High!
How many best-friends do you have from your Junior High days . . . people you spend time with on a consistent basis?
Today, they are still best friends, co-workers, band-mates, and performers.
Incredible.
But beyond all this, Rush is a band that's been consistently marginalized and ignored by the voices of the rock music establishment. They've yet to be voted into the rock hall of fame. They've been consistently and unfairly criticized by the high-and-lofty pens of the rock critic establishment.
I'd be surprised if they ever made the cover of Rolling Stone. While they should have clearly been voted in the top 20, if not the top 10, of the greatest music artists of all time, they weren't. They were ranked far behind.
While Rush has walked along the shores of the mainstream, they have been (and still are) a cutting-edge band that has never become part of the mainstream.
They were, as it were, "outsiders to the system." Yet incredibly effective in that arena.
So despite their towering talent, multi-platinum and gold records (statistically, they come in third behind The Beatles and The Rolling Stones in consecutive gold and platinum album sales), their amazing cache of albums (20 studio albums) and hit tracks, they've never gotten the approval of the rock critics or the rock music establishment.
In short, I learned a lot by watching this documentary. At some points I was emotionally touched by their story. For me it wasn't just a saga about a profoundly "under-rated" rock band that's sustained themselves for 40 years, but about issues that go far deeper.
In closing, here is . . .
My favorite Rush song: Closer to the Heart
The song that put them on the map: Working Man
Perhaps their best known song: Spirit of Radio
What lessons or analogies can you draw from the Rush story to contemporary Christianity?
If you find this post helpful, you are free to ADD A LINK to it on your blog or website. But don't copy and paste the post as this violates Google's guidelines.
Subscribe to the blog so you don't miss anything. It's free. All
Email Subscribers
will receive my eBook
Rethinking the Will of God
(Revised) free. Also, if you are interested in setting up a new blog,
click here
. If you're looking for a new hosting service or you want to buy a domain name, I recommend
BlueHost
, hands down.