Every time I begin to despair of the InterWebs and their ability to offer anything of legitimate value, they come along with something like this: Here, via the Blank on Blank folks, is an animated interview with the legendary Man in Black, Johnny Cash himself, from some time in 2006.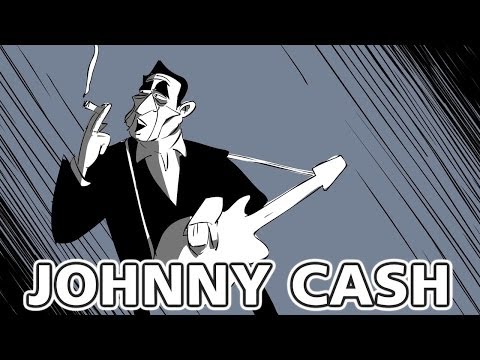 Really, really great stuff. A man of tremendous talent, a man who's been chastened and humbled time-and-again — often as a result of his own actions — and has learned from that chastisement. A man who knows and understands himself and his weaknesses well. A clear-eyed man, and an inspirational one. (The pain-killer line, for example, is fantastic. Sort of throw-away, as he delivers it. But dead-on. And profoundly self-aware.)
At first, I found the video a little distracting — perhaps because it only sort-of-looks like Cash. And because it's full of visual flourishes and tricks. So here's the "straight-audio," if you prefer. Or if you're as heavily visual as I am.
And here, since the clip "teased" one of my favorite of Cash's "American Recording" songs for a coupe of seconds, is "Why Me Lord:"