An interview from 2008: (H/T)
UPDATE: Okay. SHAPyoo seems to be the winner. And here is a really good piece by Dave Gibson on the man.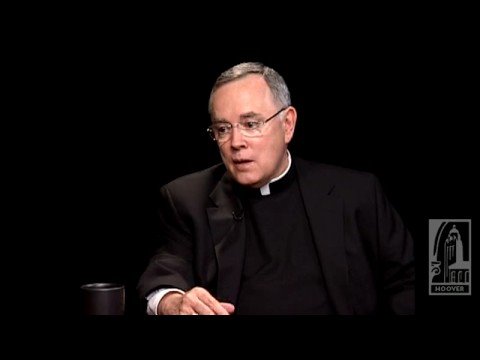 +++++
UPDATE:
First Things has just published A column by Chaput on Catholic Charity in Secular America:
For Catholics, every human person—no matter how disabled, poor, or flawed—has a unique, inviolable dignity. Sanctity of life and the basic rights that go with it begin at conception and continue through natural death.

But civil society consists not just of autonomous individuals. It also consists of communities, which have rights of their own. Catholic institutions are extensions of the Catholic community and Catholic belief. The state has no right to interfere with their legitimate work, even when it claims to act in the name of individuals unhappy with Catholic teaching. The individual's right to resent the Church or reject her beliefs does not trump the rights of the Catholic community to believe and live according to its faith.

To put it another way, Catholic ministries have the duty to faithfully embody Catholic beliefs about marriage, the family, social justice, sexuality, abortion and other important issues. And if the state forbids those Catholic ministries to be faithful in their services through legal or financial bullying, then as a matter of integrity they should end their services.

The third point gives context to the other two: A new kind of America is emerging in the early 21st century, and it's likely to be much less friendly to religious faith than anything in the nation's past. That has implications for every aspect of Catholic social ministry.