… it's time to start off the new year with another annual Crescat Contest. This year's theme, picked by reader's votes, was submitted by Ellyn.
I will be taking picture nominations of ugly/modern Catholic church buildings and correctional facilities or other utilitarian building from now until January 31st.
Then all items will be posted and the winner will be the one to correctly identify all the structures; church or correctional facility.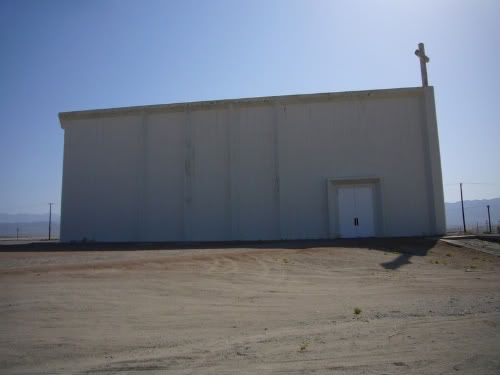 …the cross gives this one away.